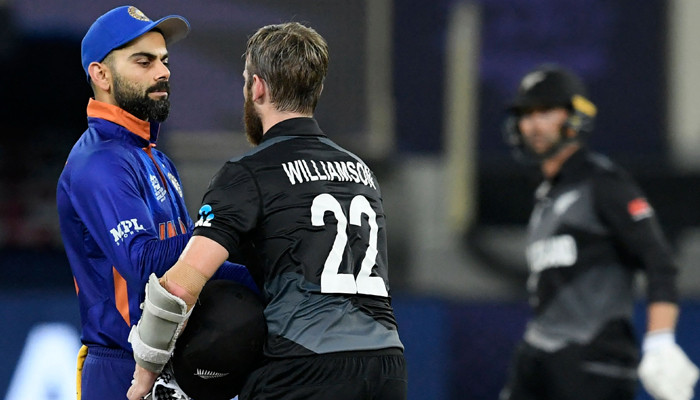 Indian cricket legend Kapil Dev on Monday lashed out at captain Virat Kohli for saying that Man in Blue was not as "brave" as he was when he played against New Zealand in the ICC T20 World Cup.
Speaking on ABP NewsCriticizing Kohli's statement, Dev said such words do not help to lift the mood in the dressing room.
"Obviously, this is a very weak statement of Virat Kohli's stature. We all know that he has an appetite and desire to win the game for the team," he said.
"But, if the team's body language and the captain's way of thinking is not right, it is very difficult to raise the mood of the players in the dressing room."
"Strange enough. To be so honest and brutal, I don't think we were so brave with the bat or the ball," Kohli admitted after the match, seemingly shaking.
Trent Bolt led the way with an impressive bowling attack as New Zealand thrashed India by eight wickets last night to reduce their chances of reaching the semi-finals of the T20 World Cup.
Bolt and league spinner Ash Sodhi shared five wickets to limit India to 110 for seven after being invited to bat first in the Super 12 clash in Dubai.
Captain Ken Williamson and Daryl Mitchell, who scored 49, scored 72 for the second wicket as the Kiwis jumped home in 14.3 overs to give India their second consecutive defeat in the tournament.
Jaspreet Bumrah denied Mitchell his first fifty but the wicket proved to be a minor blot for the Kiwis, who bounced back from their early defeat against Group Toppers Pakistan.
India, who lost their first Super 12 match to Pakistan by 10 wickets, are in danger of being knocked out of the semi-finals.