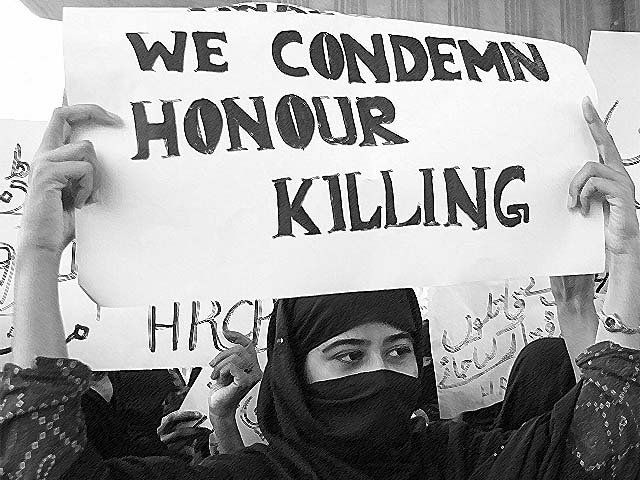 These incidents are not just a few incidents of oppression but also reflect the daily life of women in Pakistan.
Can you link these statements to the current state of Pakistani society? Women are the property of their male guardians. Male members of society can be punished by making noise, beating, abusing or killing when women do not obey their laws, commit adultery, or even walk out of the house dressed. 'Inappropriate' Clothing Historically, these principles were valid for the Babylonian and Roman Empires in 1700 BCE and 270-180 BCE, respectively. In the 18th century, English common law also gave men the right to "confiscate" their wives and children. Men's power to "discipline" women prevailed in English and American societies until the end of the 19th century.
Over the past centuries, American and European countries have begun to develop systems that violate the principles that protect women's rights in all walks of life. However, it is heartbreaking to see that violent practices are still ingrained in the fabric of today's Pakistani society.
This is in today's Pakistan where you see domestic and street violence in the news on a daily basis and most of it does not reach the eyes and ears of the media. Dr Maria Saeed – a doctor whose body was found hanging from a ceiling fan – is being investigated and appears to have been strangled to death by her husband Rashid in Lahore on September 30, 2021, Noor Muqaddam Was killed by him. Boyfriend Zahir Jafar, Qaratul Ain – a mother of four – was murdered in Islamabad on July 21, 2021 after being tortured by her husband Khalid Omar in Hyderabad on July 15, 2021, Saima Ali and her two children. The husband shot and killed her. Raza Ali was in Peshawar on July 3, 2021, and unfortunately the list of cases could go on. In addition, about 1,000 women are killed every year in the name of "honor." (Human Rights Watch, 2018).
Women Experience controlling abusive and masculine attitudes not only at home but also in cities and villages. Walking the streets every day or traveling on buses and other public transport is an emotionally taxing experience. All women who have been "allowed" to travel in buses and on the streets have been told to pull "dupattas" or shirts, to abuse sex with strangers, and to shake hands daily to touch women's bodies. Have seen or experienced events. When someone reports these incidents to their family and friends, the advice is to remain silent, "beware" of "these" people, keep your eyes down, and react to physical or verbal abuse. Don't, and don't walk the streets alone. And in public transport. In some families, women are also advised not to travel alone but to have a male bodyguard to avoid emotional and physical trauma. My question is, is this silence helping?
The above incidents are not just a few 'stories' of oppression but also a reflection of the daily life of women in Pakistan. It is well established that 70 to 90 percent of women experience some form of physical, emotional or psychological abuse by an intimate partner.United Nations Office on Drugs and Crime, 2020)۔ An NGO has registered 3721 cases of violence against women in Punjab and Islamabad Capital Territory in the first half of 2021 alone.Sustainable Social Development Organization (SSDO), 2021)۔ In the year 2020, 9401 more cases of violence against women were reported out of which only 1409 cases were detected by the media.SSDO, 2020)۔ And given the structure of the complaint, it is certain that many more incidents of domestic and street violence are not reported. After that, it is not surprising that Pakistan ranks 154th in the Index of Gender Inequality (out of 189 countries).United Nations Development Program – Human Development Report, 2020And is the sixth most dangerous country for women to live in.Thomson Reuters Foundation, 2018)۔
While studying in the United States, when I now read news of domestic and street violence and see the "number" of cases reported in the media and elsewhere, my mind remembers all those memories of experiencing violence. My heart begins to beat, my nerves shrink from returning "home" in fear, and tears fall from my eyes. I think of the women who are quietly facing these atrocities in their homes, on public transport and on the streets, demanding their rights on the streets, in the police stations, in the courts, and who are signing online petitions. Doing, and going out. By sharing their experiences and emotions on social media.
This article calls on legal entities to provide justice to victims and their families, to make the grievance system easier and more accessible, and to create appropriate legal frameworks for women to speak out, report and stand up against violence. Religious, comCoalition-based, educational institutionsInstitutions and industries need to raise awareness among young children and adults of all genders to combat domestic and street violence through sex education and anti-harassment training. It will help raise awareness and develop the skills to fight and combat gender-based violence. Parents and families should stop "blaming" their daughters, wives, sisters and friends for abuses in the workplace, on the streets and at home, and help them speak out in public. Every member of society needs to have the courage and perseverance to listen to our shaky and weak voices and to march against violence and make our country a safer place to live.And consider them human – Neither property nor honor.