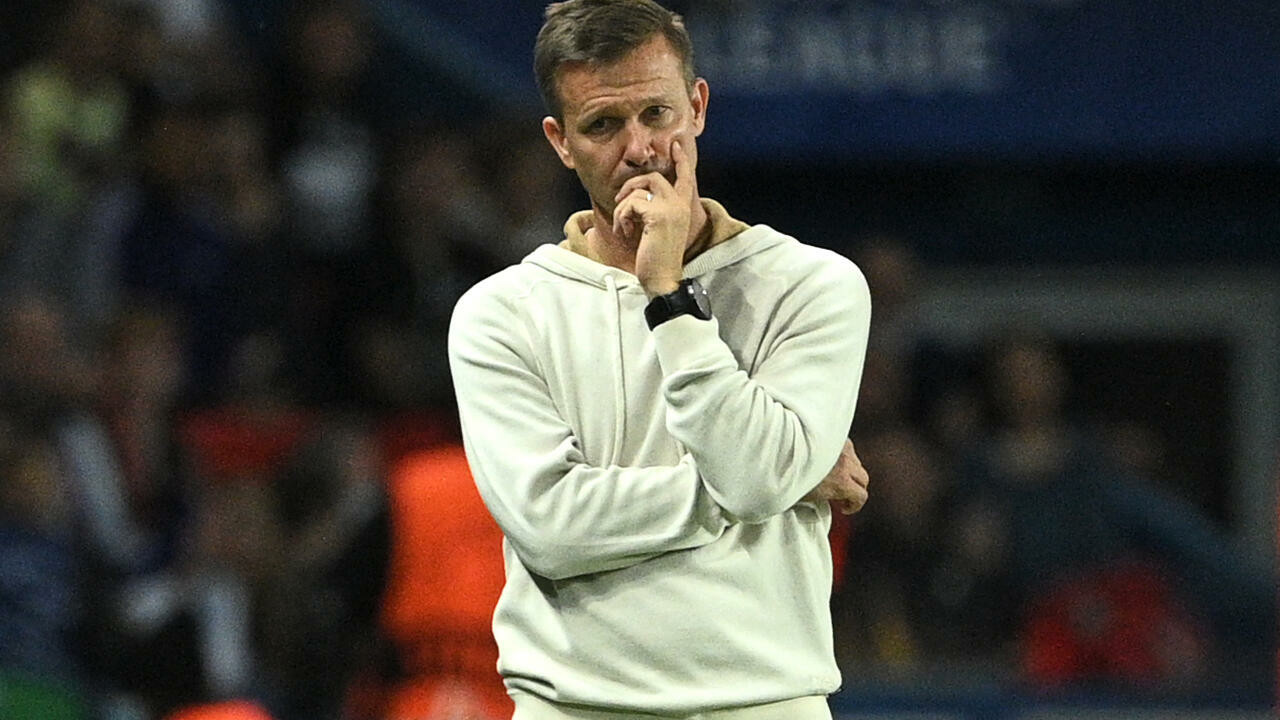 Leipzig:

RB Leipzig, the 2020 Champions League semi-finalist, is struggling to maintain that form under the leadership of American coach Jesse Marsh, which has brought him closer to the heights of European football.
Leipzig won their 2020 semi-final by hosting Paris Saint-Germain on Wednesday through the French champions, who also defeated the Germans in Paris in the group stage of the season a fortnight ago.
Marsh, 47, replaces Julian Naglesman, who moved to Bayern Munich after last season.
Despite doubling sister club Red Bull Salzburg's cup in the Austrian League and in each of the last two seasons, Marsh has downplayed the disappointing figures as Leipzig has published conflicting results.
"Obviously we envisioned a very different start to the season," admitted CEO Oliver Mintzliff, who has backed Marsh to stabilize the ship after three Champions League defeats.
"We knew very well that it would take some time for both the team and the coaching staff to go through a lot of changes and off-pitch changes."
A 1-1 draw at Eintracht Frankfurt on Saturday meant Leipzig lost fourth place in the Bundesliga after leaking the last-gasp draw.
"It was crazy, we had everything under control, but the forwards missed a lot of opportunities and we made a lot of mistakes," Marsh said angrily.
His assessment of Saturday's game could also summarize Leipzig's season.
Founded in 2009 and supported by the Austrian beverage giant Red Bull, RB Leipzig flew through the German football pyramids to reach the Bundesliga for the 2016/17 season.
Instead of signing big names, the smart recruit Timo Werner was brought in before he left for Chelsea, Joseph Paulson, Emil Forsberg and Peter Glassy.
Yet outside of Saxony, RB Leipzig is unpopular with German fans.
RB Leipzig has flouted the German League's '50 +1 'rule – designed to curb a supporter who owns a controlling share – because of the small number of members he owes to the Red Bull. There is a direct relationship.
Even the name escapes the ban on a sponsor appearing as 'RasenBallsport' (LawnBallsport) in a club title. Is.
Critics accuse the Red Bull of forming a club to promote its products.
Dortmund CEO Hans Joachim Watzke has alleged that RB Leipzig is only available to sell cans of energy drinks.
However, RB Leipzig has proved to be a model club, having twice been runners-up behind Bayern Munich in the Bundesliga and has never been out of the top six during his time in Germany's top flight.
He is currently ranked eighth under Marsh.
It looked like the next transfer of Nagils Man would be smooth when they beat Stuttgart 4-0 at the start of the season.
This was followed by defeats to Wolfsburg and Bayern before Leipzig lost 6-3 to Manchester City in the Champions League.
"It may not be appropriate for us to have such big tests now as against Bayern and away in Manchester," said an angry Marsh at the time.
Leipzig came back and beat Hertha Berlin 6-0 in the Bundesliga.
They then lost 2-1 at home to Brugge before PSG lost 3-2 to Leipzig in the Parc des Princes only to take advantage of fundamental errors for Lionel Messi and score twice.
Four days after the end of the fight in Paris, they fought hard against Greuther Firth at home, before the late goal gave them a 4-1 victory.
Marsh called Leipzig's stellar performance in Paris his "best of the season" but Wednesday's fourth defeat will be the last nail in his Champions League hopes this season.