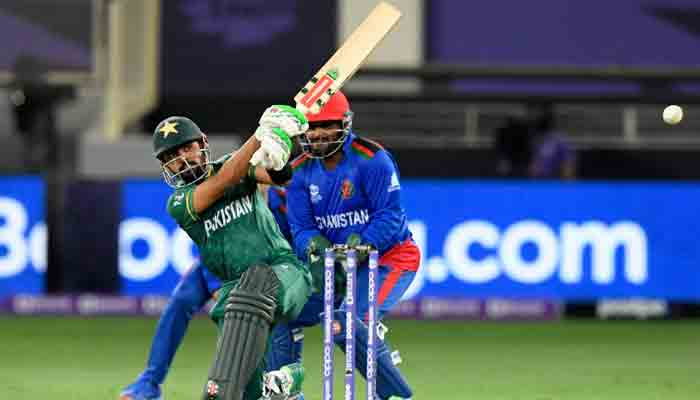 Dubai: Pakistan captain Babar Azam has said that he has been dreaming of becoming the best cricketer in the world since childhood.
In a video shared by the ICC, Babar Azam said, "I always wanted to be a top player. When I was young, it was my dream to be something that everyone would like as a cricketer. Support
"I'm still looking forward to it and trying to be more consistent and improve my performance," he said. I'm always focused on my goal. "
Pakistan captain Babar Azam has vowed to perform consistently and try his best in the upcoming T20 World Cup matches.
The world's No. 1 ODI batsman said that the expectations of the fans to perform in every game are a source of confidence for him and his goal is to keep the fans happy by helping Pakistan win every match.
The star cricketer said that his goal is to build a strong Pakistan team which can defeat any team in the world and keep the flag of Pakistan high.
Babar Azam said he always wanted to be the best and he is still striving to achieve what he dreamed of as a young man.
The 27-year-old batsman scored 2332 runs in 59 T20I innings, which is the highest in the first 59 T20I innings of his career. His consistently match-winning performance for the country has made him the center of the fans' hopes.
Babar said it was a responsibility to meet the expectations of the audience.
"They always expect us to perform in every game and I get confidence from them. I always want to keep my fans happy and satisfied with my performance and help Pakistan win the match, "he added.
Babar added that his goal now, as captain, is to build a strong team, one that is enough to keep the Pakistani flag high every time.
Babar Azam warned against flattery.
Under his captaincy, Pakistan is unbeaten in the ongoing T20 World Cup. The Green Shirts topped the table, beating India, New Zealand and Afghanistan. They have to play against Namibia on Tuesday, which is a lower ranked team.
But, Babar has warned the Pakistani team against any kind of flattery.
"In a tournament like this, we have to show our best in every game and perform consistently. We can't be satisfied against any team at any stage because the moment you give your opponent a small margin," he said. They will make themselves happy. Be in a position to snatch the game from you, so we have to do our best, "he concluded.