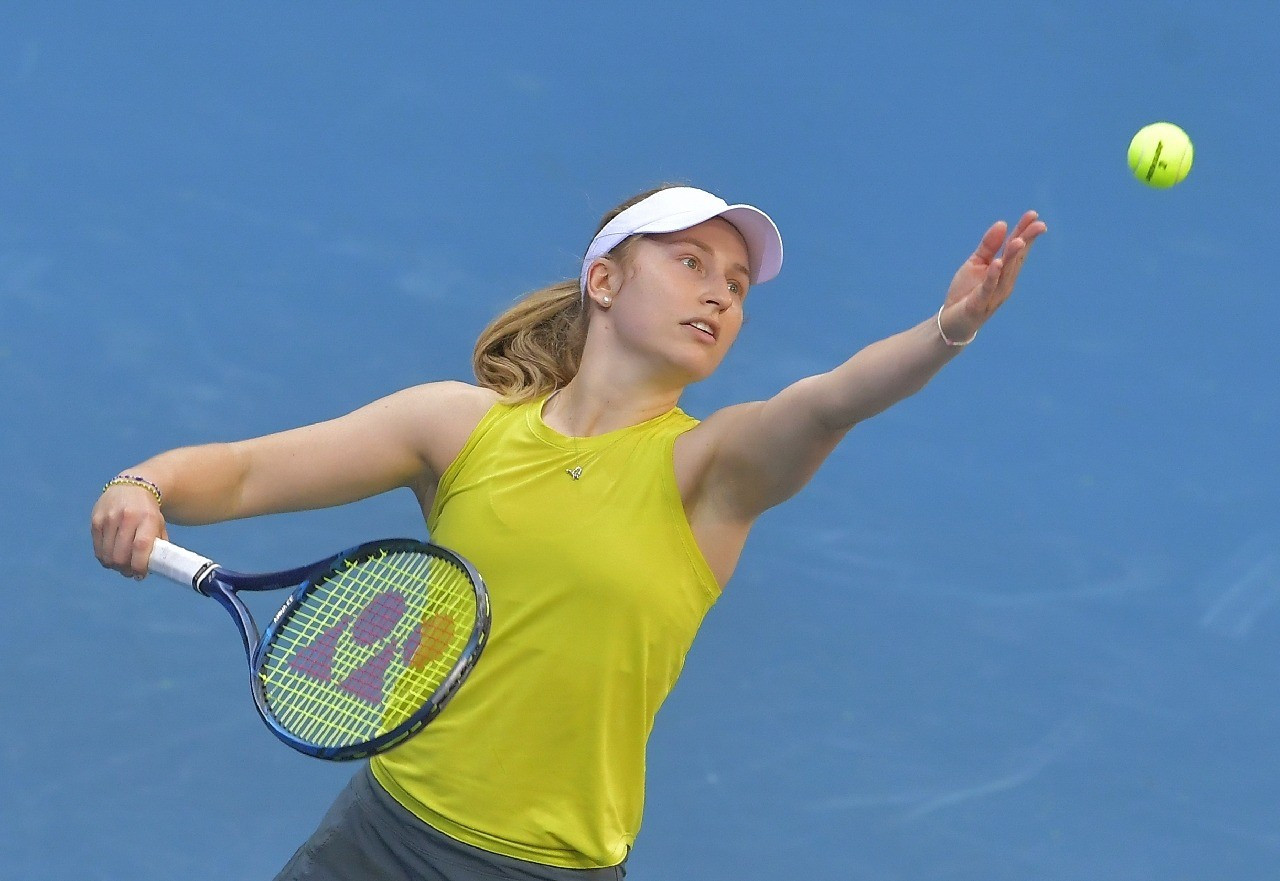 Prague:

Daria Guerilova and Storm Sanders led Australia to a surprise victory over Belgium in the final of the Cat Jane King Cup in Prague on Tuesday, while Slovakia stunned the United States.
In the other matches of the day, Russia defeated Canada 3-0 and Switzerland defeated Germany 3-0.
Canada and Germany are already out of the tournament, a rebranded version of the Fed Cup called the Women's Tennis World Cup and four groups with three teams.
The group winners will play in the semi-finals on Friday. The final is scheduled for Saturday.
With world number one Ashley Barty missing in Prague, Australia can count on world number 412 Guerrerova as she beat Belgium 2-1 in Group B.
The Russian-born player, once ranked 20th, last played in the Australian Open in February, before undergoing Achilles tendon surgery.
But she returned to style despite beating No. 70 Great Mann of Belgium 6-4, 1-6, 6-4.
"I'm tired and really happy," Guerrelova said.
Sanders was almost spotless on the comeback, then beat Alice Martinez 3-6, 7-6 (7/5), 6-0.
"It was the most incredible feeling, I'm still shivering. But I played really, really well," Sanders said.
Martinez and Mann then beat Alan Perez and Sanders 6-2, 6-4 in the final doubles rubber to score.
Russia, which has brought the top five players to Prague, no doubt meant business because it surpassed Canada in Group A.
Daria Kasatkinova defeated Carol Xiao 6-3, 6-1, and Anastasia Pavlochenkova defeated Rebecca Marino 6-4, 4-6, 6-2. Won the doubles 6-3, 6-3. -1.
"It's definitely a pleasure, especially here, to win any match, and when you play for a team, your only goal is to win," Pavlochenkova said.
Slovakia defeated the United States in Group C after a thrilling doubles match.
Earlier, Victoria Kazmova defeated Shelby Rogers 6-4, 6-4 and Daniel Collins defeated Anna Carolina Schmidlova 6-3, 6-2.
Kazmova and Teresa Mehalikova led most of the doubles against Caroline Dolhide and Coco Wendiuge, but the American pair came back on time to secure a super tie break.
The Slovakians took an 8-4 lead but the Americans offered another comeback and took a match point at 10-9 before the Slovaks finally defeated the Rubber 6-2, 6-7 (5/7), 12. Won by / 10.
Kazmova and Mehalikova lost to Spain in a super tiebreak on Monday.
"Yesterday it was very, very close, so today we said it is not going to happen again. We are happy that we won," Mehalikova said.
In Group D, Switzerland beat Germany 3-0 as Victoria Golubic defeated Andrea Petkovic 6-4, 7-5 and Belanda Bensk defeated Angelique Kerber 5-7, 6-2, 6-2.
"I'm glad I competed again after the first set, I think it was really close. I'm glad I won it," said Bensick, who rubbed against the resigned Kerber with two aces. Ended
Golobeck and Jill Teachman then defeated Anna-Lena Freedom and Nastasja Mariana Shonik 6-1, 6-2 in the final doubles.
Since all groups are open, Russia will face France and the United States will face Spain on Wednesday.
Australia will face Belarus on Thursday and the Czech Republic will face Switzerland in the final group stage.