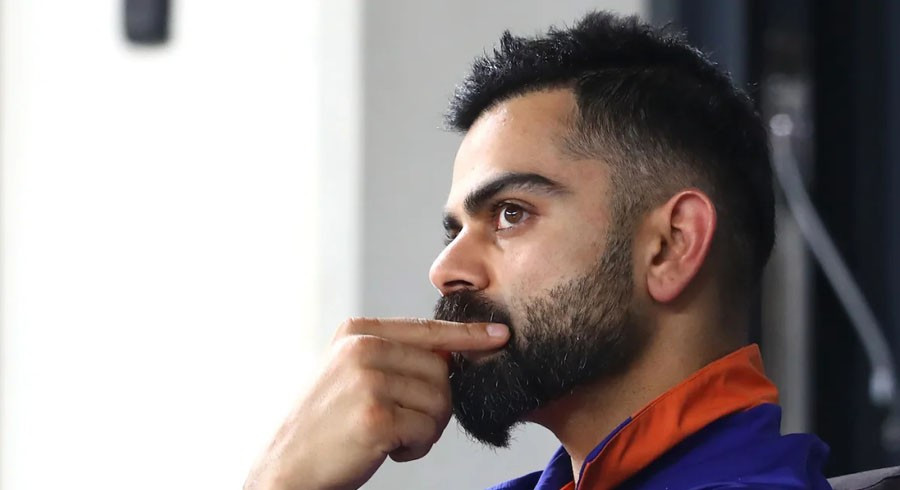 The rise of Hindu extremism in "secular" India under RSS-influenced Prime Minister Narendra Modi is no secret today and this trend was seen in the reactions of many Indian social media users during the ongoing T20 World Cup. Where Team India has been a disappointing performance. Caused several ugly episodes.
Following Pakistan's landslide victory over their rivals in their first T20 World Cup match in Dubai on October 24, many Indians took to social media platforms to vent their anger on Indian fast bowler Mohammad Shami, a Muslim. Who scored 43 runs in 3.5 overs. Overs without a wicket.
He bowled the 18th over of the match where he scored 17 runs and Pakistan's wicketkeeper-batsman Mohammad Rizwan broke around the park and signed for the Green Shirts.
Read more: Virat threatens to rape Anushka's 10-month-old daughter for defending Shami
However, before the start of the over, the match was more or less lost to India as Pakistan needed only 17 runs off 18 balls. But, it did not stop the Indians from following the Muslim bowler as many people started questioning his "loyalty".
"Bloody Pakistani in Team India," said a user via Shami's Instagram post.
"One Muslim sided with Pakistan … how much money did you get," another wrote.
Someone else said, "Go back to Pakistan so we can have some peace here."
"Were you playing for Pakistan, you Pakistani!", Another hate-filled Instagram post wrote.
According to Free Press Kashmir, Indian captain Virat Kohli, who came to the defense of his teammate, was threatened with rape by Indian extremists against his 10-month-old daughter and photos of her were allegedly shared online. Were
Read also: Indian threatens to rape Kohli's 10-month-old daughter
Netizens are now convinced that "Modi's India" is promoting extremist attitudes and hatred against minorities by giving concessions to miscreants, who are now expressing their filth on social media without fear of repercussions. Are
Leading author and journalist Nadeem Farooq Paracha suggested that Indian players are safer in Pakistan than India – who are playing a do-or-die match against Afghanistan today – if they are eliminated from the T20 World Cup.
If India crashes … # T20WorldCup21Their players should land in Pakistan. They will be safer here than in India.

– Nadeem Farooq Paracha (adeNadeemfParacha) November 1, 2021
Dennis Friedman, an Australian journalist known for his sarcastic comments on Twitter, also satirized the Indian team.
UAE police have accused Pakistan of attacking India, New Zealand, Afghanistan and Namibia.

غانAfghanistan (enDennisCricket_) November 2, 2021
Twitter user Heads praised the spirit of Pakistani fans who have been mostly wrong about the results after the ICC tournament match against India.
I remember when Pakistan lost to India
They turned it into humor.
Those were the most interesting tweets I've seen. He made fun of his team, but there was no abuse.
These Sangh and fake nationalists have made Indian cricket fans hateful idiots.

– Heads (@Russetlane) November 2, 2021
Can #India Hit it # افغانستان Tomorrow? A question that would have done. #India Supporters saw red a few days ago! #Afg They are the No. 2 team in Group 2, they have won 2 out of 3 so far and their bowling has also won against them. #Pure It will be a tough match, pray. #India Betting is good!

– Sridhar Pali (sri50) November 2, 2021
India today faces a happy Afghanistan that must be won. Defeat here would mean the end of their World Cup campaign. Looking at the events that have taken place so far during the tournament, if Team India does not qualify for the semi-finals, we can see the ugly reaction from extremist Indians.