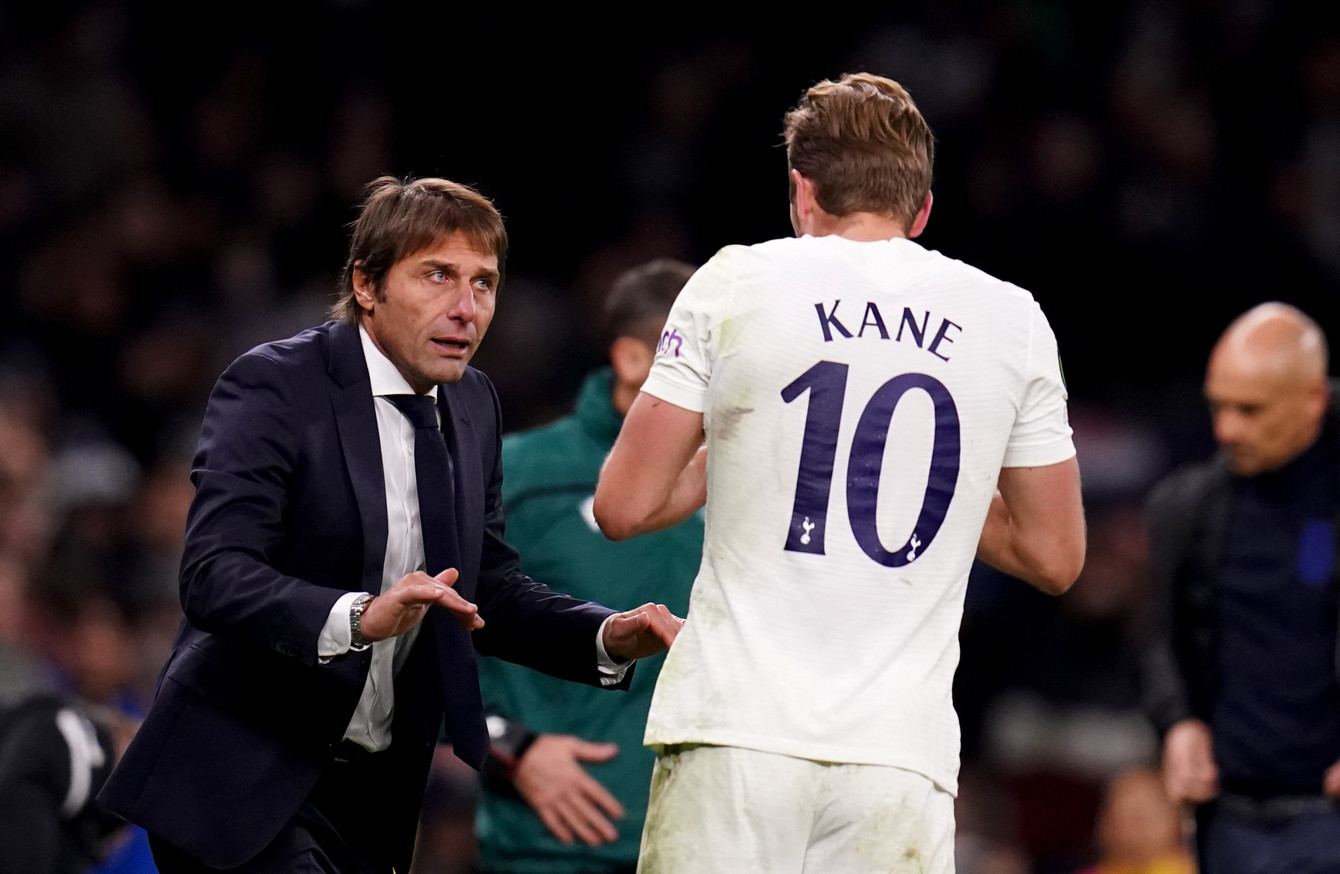 London:

Hurricane Kane says the appointment of Antonio Conte to replace the non-Esperanto Santo sacked by Tottenham reflects the "great ambitions" of the Premier League club.
The Italian, who was named the new Spurs boss earlier this week, won his first game in charge on Thursday when he beat Vetsy Arnhem 3-2 in the Europa Conference League.
Former Wolves boss Nono was sacked after five defeats in the club's first 10 Premier League games at Tottenham Hotspur after just four months in charge, with a lame defeat to Manchester United last weekend Had done
Kane is also doing poorly this season, with just one goal in nine league matches, but the England captain is enjoying the chance to work with former Juventus, Chelsea and Inter Milan boss Conte.
"I'm a player who always believes in himself and always believes in his potential," Kane said. "I am 28 years old, I still have a lot to learn, a lot to improve.
"It wasn't the beginning I wanted, I wanted a team or a club so we all know that. We all have to accept responsibility as players.
"It's not something I'm worried about, I'll keep working and I'm really excited to work with this manager."
Kane, who has struggled to move to Manchester City following his denial of Euro 2020, called Conte, 52, a "brilliant manager" and praised his appointment.
"It shows a great desire to be honest," Forward said. "His resume speaks for itself. Everyone knows how high-minded he is and what he has done as a manager in the game.
"You have to respect that. He will work as hard as he can to make us better as players but it's about us as players, taking him, learning, doing more on the pitch, training Do more, stay away from training, even if it's rehabilitation, make sure we give ourselves every chance to win.
"We have a manager and a club that believes in us. He definitely comes with a lot of passion, a lot of commitment, whether it's in the training field or in meetings, in the dressing room."
Conte's first Premier League game is in charge of Everton on Sunday. Goodison Park Club is in tenth place, one point behind Spurs.