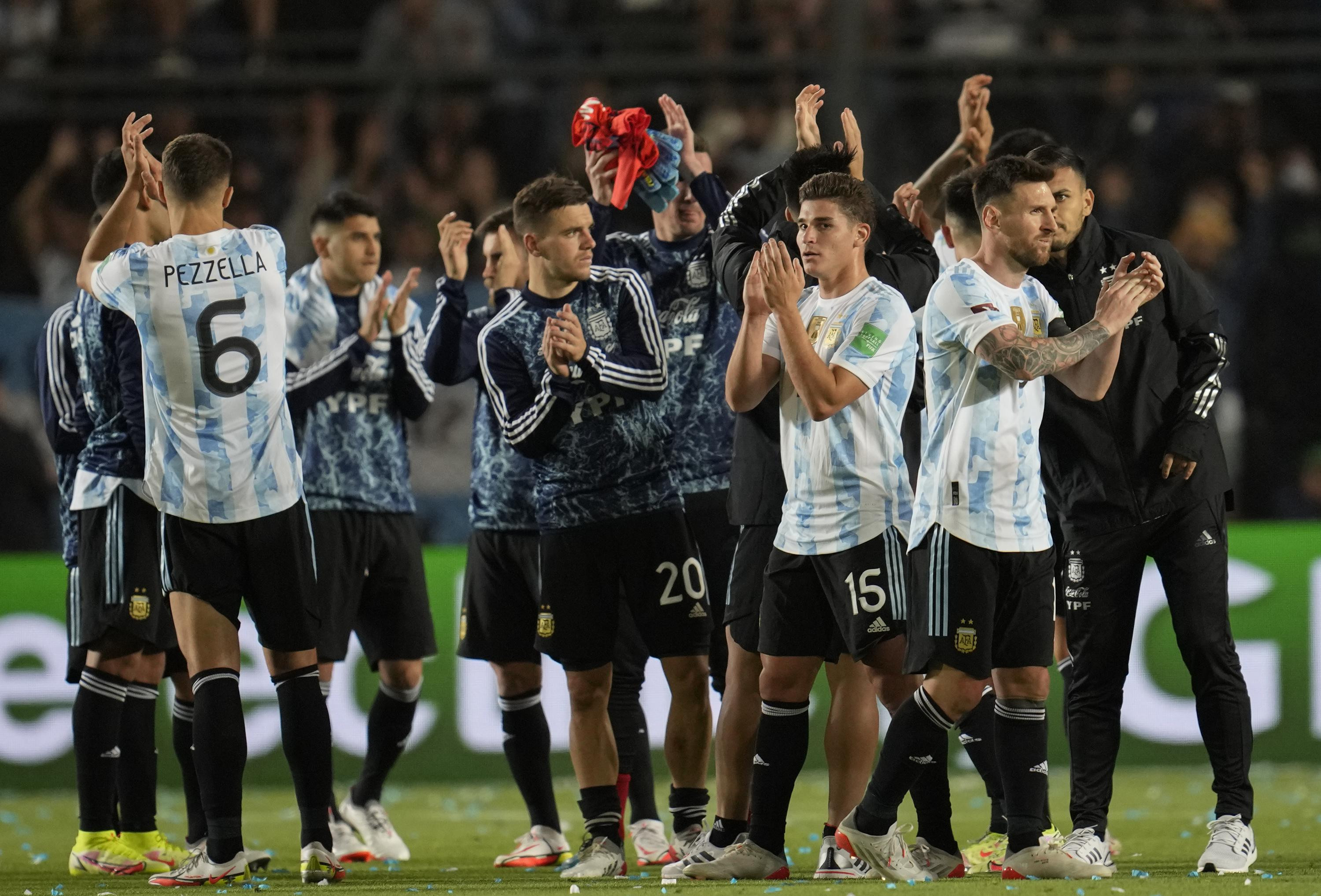 Montevideo:

Argentina qualified for next year's World Cup in Qatar as they drew 0-0 with Brazil on Tuesday and proved to be enough after losing to Uruguay.
The current Copa Amrica champions came to the match against their traditional rivals knowing that winning might not be enough to secure their ticket, but it could be a draw.
And Chile's 2-0 home defeat to Ecuador, Uruguay's 3-0 defeat to Bolivia, as well as Argentina's defeat.
This is a good year for Argentina and Lionel Messi, who won his 15th Copa America in July with a 1-0 final victory over Brazil at the famous Maracana Stadium in Rio de Janeiro.
"If we analyze this year, it was beautiful. What we went through with the fans … everything was perfect," said Rodrigo de Paul.
Argentina welcomed the return of six-time Ballon d'Or winner Messi to their starting lineup, while star forward Neymar missed out on Brazil.
But Messi failed to impress his team in a few chances, against opponents who booked a ticket to Qatar with a 1-0 win over Colombia on Thursday.
Brazil tops the qualifying group, six points ahead of Argentina, who extended their unbeaten run to 27 matches.
"We played very well in every match this year," said Fred of Brazil. We have already qualified for the World Cup.
"Today we failed in the last third but the most important thing is to come up without scoring a goal."
Brazil missed a two-on-two break when Fred's pass forced Veniceus Jr. to wide, and his first touch was out of play.
He summed up a match that never caught fire and in which almost nothing came out of either side.
Mathis Kanha, a sharp thinker, tried to score a goal in the qualifying campaign when he tried to chip Argentine goalkeeper Emiliano Martینnez from inside his own half, but his attempt went over the crossbar.
Argentina came to life in the last five minutes of the half when de Paul took the first shot of the hosts on goal, although Alison Baker handled it comfortably in the Brazilian goal.
Brazil managed just one shot on goal in the first 45 minutes, and it was a weak attempt by Fred.
The key was how Argentine center-back Nicolas Otamendi escaped a red card for hitting Rafinha in the face with an elbow and bleeding.
According to reports, Rafinha received five stitches at half time.
The infamous Manchester United midfielder Fred became an almost unexpected hero in the second round when he was still close to breaking the deadlock, slapping Martinez at the top of the bar.
But there was nothing to be excited about, nor was the goalkeeper seriously tested.
Even after leaving Fred behind, Macy's late attempt was straight on Allison.
Two-time world champion Uruguay's hopes were shattered as they lost 10-man Bolivia to seventh in the group of 10 teams, although only one point away from the final automatic qualifying.
The second tie between Juan Carlos Ars and Marcelo Martزnez gave Bolivia a comfortable victory that kept their hopes alive.
Even 15 minutes after Carmelo Algranaz's dismissal, with a score of 2-0, did not waste Bolivia's night.
The third win in four matches left Bolivia just two points behind fourth-placed Colombia.
Colombia are hanging on to their nails until the final qualifying berth for the fifth consecutive game without a goal – four of which ended in a 0-0 draw.
Colombia could not force the winner to Paraguay at home, even though the guests had left Adrian Cuba six minutes later.
Peru's second consecutive win, 2-1 away from Venezuela, leveled points with Colombia in the intercontinental play-off spot.
For Venezuela, goals from Gianluca Lapadula and Christine Cueva on both sides of Darwin Match's strike gave Peru a crucial victory.
Goals from Pervis Estupinan and Moises Caicedo condemned Chile's defeat and dropped him from fourth to sixth.
He also sent Arturo Woodall to the top half for a high boot.
Ecuador are third, fifth, six points ahead of Peru, with just four matches left.