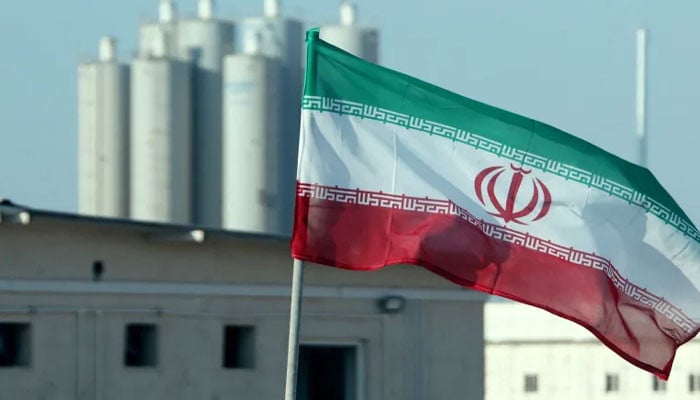 Washington – The United States and its Arab allies in the Gulf have accused Iran of creating a nuclear crisis and destabilizing the Middle East with ballistic missiles and drones.
The warning was issued in a joint statement on Iran issued after a meeting of the US-Gulf Cooperation Council working group in Saudi Arabia.
The statement said that "all participants urged the new Iranian administration to take advantage of the current diplomatic opportunity" aimed at resuming talks in Vienna aimed at saving the Iranian nuclear deal, and And to stop the crisis. "
The indirect talks between the United States and Iran were suspended following the election of a new Iranian president in June and are set to resume later this month.
Their goal is to revive the 2015 multinational agreement aimed at preventing Iran from developing nuclear weapons.
The United States, under then-President Donald Trump, pulled out of the deal in 2018, and in response, Iran has abandoned many of the promises made under the deal to halt its nuclear program.
A statement from the United States, Saudi Arabia, the United Arab Emirates, Qatar, Bahrain, Oman and Kuwait stated that "Iran has taken steps for which it has no civilian requirements but is critical to its nuclear weapons program." Will be."
The countries also condemned "a range of aggressive and dangerous Iranian policies, including the proliferation and direct use of advanced ballistic missiles" and drones.
"Iran's support for armed militias throughout the region and its ballistic missile program is a clear threat to regional security and stability," the statement said.
Some Gulf states, such as Qatar and Oman, are often seen as channels for US engagement with Iran.
Saudi Arabia, a Sunni kingdom that is fiercely opposed to Shiite Iran, has also recently held quiet but thoughtful talks with its Iraqi-backed neighbor.
The Gulf states have given Washington a "briefing" on their efforts to "create effective diplomatic channels with Iran" in order to reduce tensions, albeit in support of a US military withdrawal.
"The United States and the GCC member states have stressed that these diplomatic efforts will not succeed if Iran continues to provoke a nuclear crisis," the statement said.