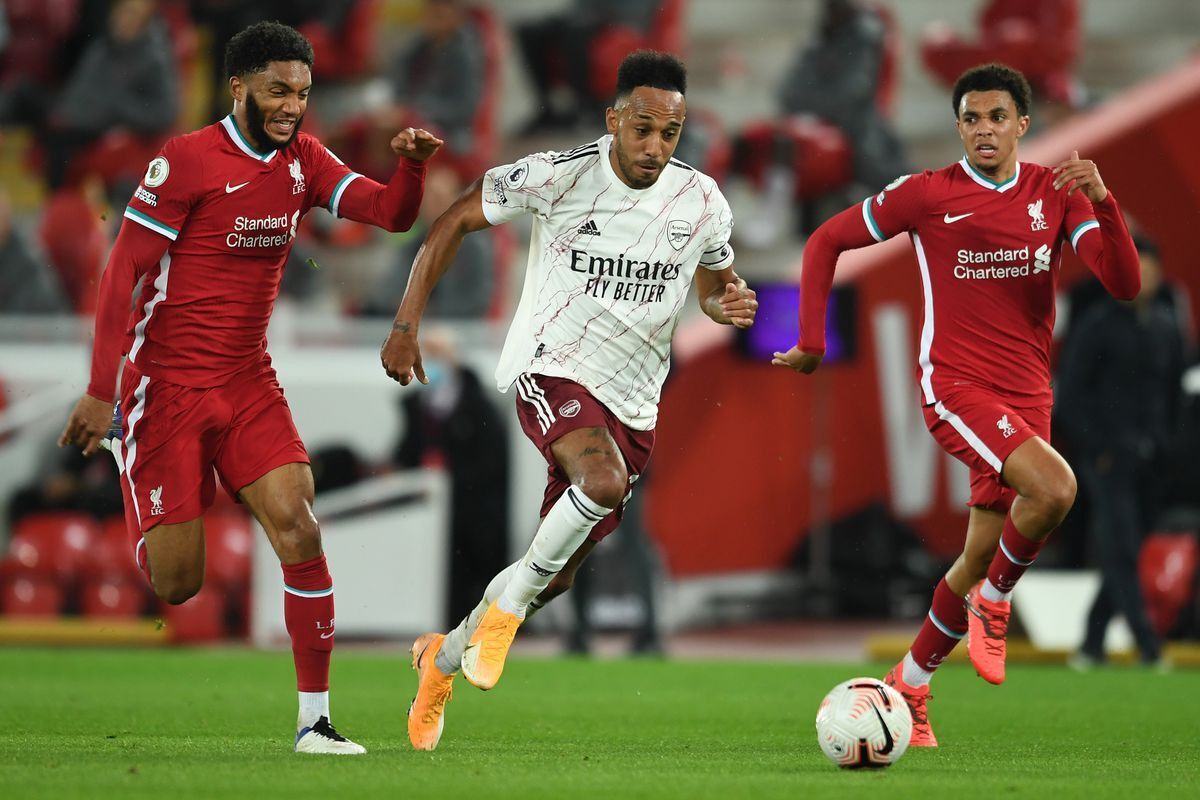 London:

Liverpool will present a tough test of Arsenal's revival when the Premier League title champion will be hosted by Mikel Arteta on Saturday.
The international break has offered a welcome respite to Ole Gunnar Solskjaer, but Manchester United's troubled managers are back on the fire line as their troubled team head to Watford.
Liverpool legend Steven Gerrard has returned to the Premier League and will take charge of his first match against Brighton as Aston Villa boss.
Since the disappointing 5-0 defeat to Manchester City in August, Arsenal have surprisingly emerged as the form of the Premier League form.
The crushing defeat prompted calls for Gunners boss Michael Artita to be fired, but an unbeaten run of eight games in the league silenced critics.
Even the leaders Chelsea did not get as many points in this period as Arsenal, who reached the fifth place in the table with six wins and two draws.
With the emergence of young England midfielder Emile Smithrow and a successful overhaul of Artita's already leaked defense, Arsenal are dreaming of a return to the Champions League through the top four.
Arsenal captain Pierre-Emerick Aubameyang is back in action and his bubble mood reflects the team's current confidence.
"I'm the best captain in the league, maybe in the world!" Obamayang said. "To be honest, I try to be an example. I think that's the most important part of being a captain."
With Liverpool's first serious threat to Arsenal's renaissance after a relatively smooth run of fixtures, the Reds are eager to bounce back from their shock 3-2 defeat at West Ham before the international break.
Four points behind Chelsea – and two ahead of Arsenal – fourth-placed Liverpool could take another blow after two league games without a win.
Ole Gunnar Solskjaer is embroiled in a frustrating battle for his job as Manchester United try to get their chaotic campaign back on track in Watford.
Following the high profile signatures of Cristiano Ronaldo, Jadon Sancho and Rafael Varane, Solscare was expected to oversee the ongoing challenge for United's first English title since 2013.
But United bosses have struggled to transform their star-studded squad into a cohesive team, with disastrous defeats, including a 5-0 win over Liverpool at Old Trafford and a 2-0 win over Manchester City at the same venue. had to face it.
With United dropping nine points from first place, Solskir had to endure fresh reports this week that the club's owners, the Glazer family, have begun planning to replace Norwegian.
Another embarrassing loss against Lower Watford will push Solskier closer to the exit.
Steven Gerrard is one of the Premier League celebrities after his illustrious playing career with Liverpool, but his reputation as a manager is still at work – having decided to take charge of struggling Aston Villa. Is.
In his first executive role, Gerard spent three and a half years restoring the Rangers to their current status as Scottish champions.
But it is important for Gerard to prove himself in the Premier League as he looks to make the final move towards his dream job at Liverpool.
Gerard claims that Villa is not a step for Enfield and he knows that if he makes a positive impact on his new team, he will only be considered a future successor to Reds boss Jurgen Klopp.
This will not be easy as the villa has been on the list ever since the talisman Jack Grellish joined Manchester City in the recent season.
Villa hosted Brighton on Saturday in Gerard's first game after replacing Dan Smith, who was sacked after five consecutive defeats, leaving the club just two points above the relegation zone.
"It's about focusing on the short term, which is Brighton over the weekend. We need to start winning football matches again," Gerard said.