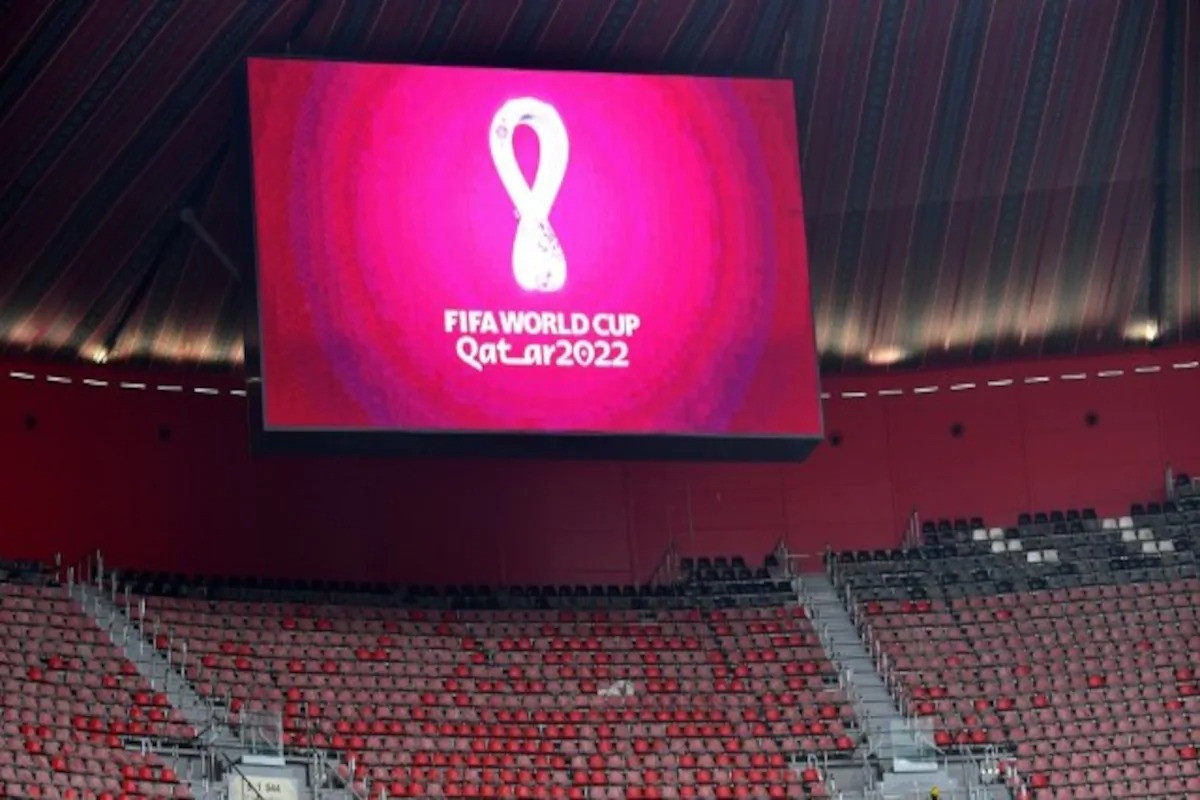 Doha:

With the football establishment gaining the right to host the World Cup, Qatar's preparations are heading for an overdrive after a year as it races to welcome more than a million spectators and disprove its critics. ۔
The small Gulf state has a reputation for punching more than its weight, but without a strong sports tradition, hosting a football showpiece event on the 2.7 million desert peninsula does not pose much of a challenge.
Twelve months before the start of November 21, 2022, the Qatari capital, Doha, which is hosting almost the entire tournament, is filled with street works and building spaces that are causing chaos for its residents.
With some Qatari infrastructure projects being delayed due to epidemics, the clock is ticking harder than the organizers would have liked, just as the scrutiny of preparations begins to grow.
However, most of the building blocks are in place, with six of the eight World Cup stadiums hosting the 16-team Arab Cup from November 30.
FIFA President Gianni Infantino said in Qatar this week: "I have never seen a country in the world that is so ready. It will be like a toy store for the fans when they come."
Qatar rocked football in 2010 when it defeated favorite United States in a World Cup bid, a victory that sparked allegations of vote-buying – which were vehemently denied – and Questions arose about the suitability of the country.
Since then, the old FIFA defender has been dropped in corruption cases and Qatar has emerged as a major player in the sport, having snatched French companies Paris Saint-Germain and the Qatar Foundation Barcelona's first shirt. Has become a sponsor.
Qatar, meanwhile, continues to face criticism over the working conditions of its millions of migrant workers, including those who built the World Cup stadiums.
It has responded with labor reforms, although officials acknowledge that the situation is "working."
Fatima al-Nuaimi, head of communications for Qatar's organizing committee, said last month: "Ever since we won the World Cup (rights), we have faced a lot of criticism. Of. "
"We also try not to give up on this criticism."
Rich in resources, Qatar has been active in sports other than football, hosting the World Athletics Championships in 2019 and its inaugural Formula One Grand Prix on Sunday, exactly one year before the World Cup.
But the World Cup, with 1.2 visitors – almost half the country's population – is a different measure.
With reservations already closed in Doha's limited collection of hotels, serious questions are being asked about where fans will stay.
Officials have talked about providing floating hotels and promoting homestays, while many fans will end up in newly built apartments and even air-conditioned tents.
Even so, owning one is still beyond the reach of the average person – about 300,000 daily and 150,000 World Cup workers, according to a source familiar with the matter.
"This World Cup is being implemented in unknown waters: there has never been a mega-sporting event in such a small area with so many visitors and staff except the regular population that will be held for this period," the source said. Said .
"There is no historical experience to be gained from this."
Despite the limited number of spectators, most of the World Cup stadiums will be tested in the upcoming Arab Cup, which ends on December 18, a year before the World Cup final.
Lucille Stadium, which will host the decisive match of 2022, will not participate in the Arab Cup as it is undergoing "testing and commissioning of multiple systems", its project manager told AFP last month.
Qatar, meanwhile, has promised to vaccinate fans who have not been vaccinated against Covid 19, while FIFA has moved to address concerns about the availability of alcohol in Muslim countries, where it Largely restricted.
A FIFA spokesman told AFP: "(Alcohol) will be available in designated areas during the next FIFA World Cup."
On the pitch, holders have been strongly suggested to France, with England also expected, but European champions Italy will have to fight next year's play-offs to qualify.
Expectations are low for Qatar, which will start its World Cup in 2019 after qualifying as hosts despite a stunning victory in the Asian Cup.