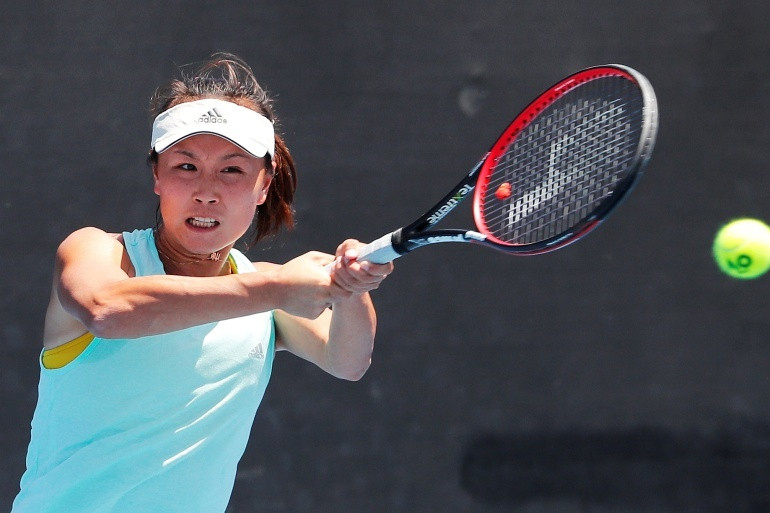 Beijing:

The head of the Women's Tennis Association has said he is ready to sever lucrative business relations with China if tennis star Peng Shuai is not held accountable and allegations of sexual harassment against a senior Communist Party official are not investigated. Were done.
WTA boss Steve Simon's comments on Thursday came as tennis great Serena Williams called for an investigation into Peng's whereabouts.
Former Wimbledon and French Open doubles champion Peng accused Chinese social media earlier this month of forcing former deputy prime minister Zhang Gaoli – who is in his seventies – to have sex with him. Had an online relationship. .
The claims, which led the #MeToo movement to the top echelons of China's ruling Communist Party for the first time, were quickly cleared from Weibo platforms like Twitter and the 35-year-old has not been seen since.
Simon told CNN he was ready to lose millions of dollars worth of Chinese business in one of the WTA's largest markets to ensure Peng's safety.
"We are definitely ready to pull our business and deal with all the complications that come with it," said Simon.
"Women need to be respected, not censored," she added.
Serena Williams discussed the issue with Naomi Osaka and Novak Djokovic on Thursday.
Former world number one Williams wrote on Twitter, "I am shocked and shocked to hear the news of my peers Peng Shuai."
"I hope he is safe and will be found as soon as possible. He should be investigated and we should not remain silent."
Williams' tweet was accompanied by a picture of a smiling Peng titled #WhereIsPengShuai.
The WTA, the world's top women's tennis organization, has called for proof that she is safe as pressure mounts on Chinese authorities to clarify Peng's status and safety.
Beijing has repeatedly refused to comment on its fate or the case.
But Ho Zhejin, editor of the official Global Times, tweeted on Friday that he did not believe "Peng Shui has faced retaliation and repression from the foreign media, which people have been talking about." Of "
Earlier this week, the official CGTN posted a screenshot on Twitter stating that it was an email Peng had written to Simon and other WTA officials.
In the email, Peng claims that her earlier allegations are "not true" and says she is "resting at home and all is well".
But suspicions about the strange language used in the e-mail requested by Peng were immediately marked, with Twitter users noting that a cursor appeared in a screenshot posted by CGTN. Giving.
Simon said he was struggling to make sure the email was authentic.
"We don't know if he was forced to write this, someone wrote it for him," Simon told CNN.
"But at the moment, I don't think there is any truth in that and we will not be comfortable until we have a chance to talk to him."
Beijing has in the past been accused of using forced confessions in state media, and British regulators have revoked CGTN's license for failing to comply with fairness and privacy laws.