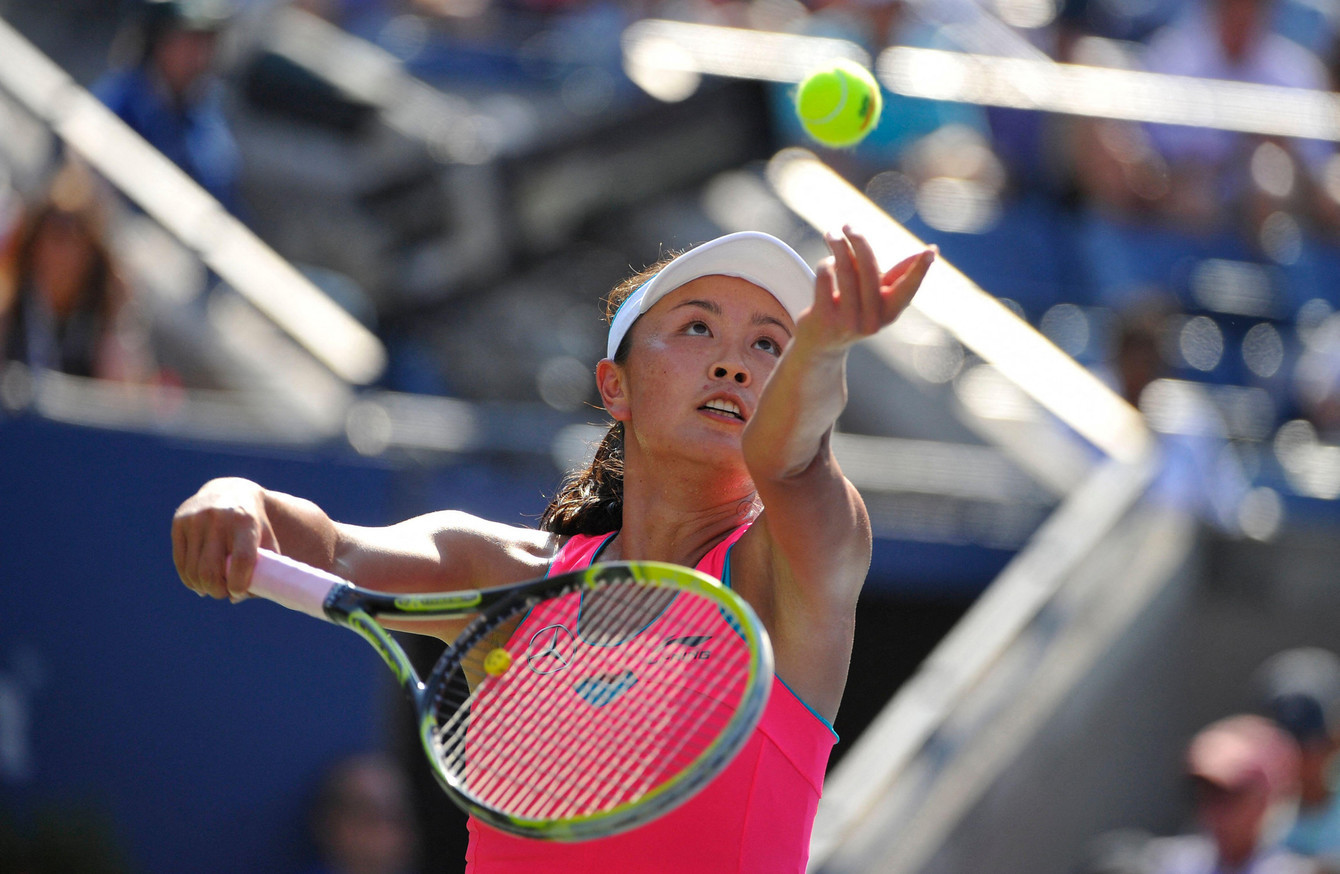 Beijing:

The United States and the United Nations have demanded proof of Peng Shui's whereabouts after a Chinese journalist shared unconfirmed photos of the tennis star, who has been accused of forcing the former deputy prime minister to have sex. Not publicly viewed.
Late on Friday, pictures of Peng smiling appeared on a Twitter account belonging to the Chinese state, but their authenticity could not be confirmed and the user did not respond to an AFP request for comment.
Earlier, White House Press Secretary Jane Sackie said President Joe Biden's administration wanted China to provide "independent, verifiable evidence" of Peng's whereabouts and called on the former world top-ranked doubles player to resign. I expressed "deep concern".
The United Nations has called for a full and transparent investigation into Peng's allegations against the Communist Party's Grandi Zhang Gaoli – for the first time, China's #MeToo movement has reached the highest levels of the country's politics.
Peng, 35, accused Chinese social media site Weibo earlier this month of forcing Zhang, now in his 70s, to have sex during a long-running relationship.
Claims were quickly cleared from platforms such as Twitter, and Peng has not been seen in public since.
Liz Throssell, a spokeswoman for the UN Office for the Coordination of Humanitarian Affairs, told reporters in Geneva that "there must be evidence of her whereabouts and well-being."
"We are calling for a full and transparent investigation into this allegation of sexual harassment."
Other tennis stars, sports organizations, governments and human rights defenders have added to the growing noise for information.
China has repeatedly refused to comment on the matter.
The four unidentified photos, which surfaced late Friday, were posted via the Twitter account shen_shiwei, which has been labeled "Chinese state-affiliated media" by the social network.
The user said that these photos were shared on Peng's WeChat Moments, a function often limited to friends, so that his followers could wish him a "good weekend".
A picture shows a smiling athlete with a cat in his arms, with stuffed animals, a trophy and a Chinese flag in the background.
Another background shows a selfie of Peng with a picture of Winnie the Pooh. In China, children's roles are often censored online because critics say they resemble Chinese leader Xi Jinping's cartoons.
On Saturday, Ho Zhijin, the outspoken editor of the Communist Party-owned Global Times, tweeted: "She will soon appear in public and take part in some activities."
Earlier this week, the official CGTN also posted a screenshot on Twitter stating that Peng had written an email to the head and officials of the World Women's Tennis Association (WTA). Has gone
In it, Peng claims that her earlier allegations are "not true" and says she is "resting at home and all is well".
But the strange language and the cursor in the screenshot were marked with suspicion.
Twitter is a blocked social network in China, and can only be accessed by people who have a VPN type of work.
On Saturday, Craig Tiley, CEO of Tennis Australia and tournament chief of the Australian Open, became the latest figure in the world of tennis.
"The main thing for us is to make sure it's safe," he said.
"We've used the channels we're working behind the scenes to get a clearer picture of its security."
The head of the WTA has said he is ready to lose millions of dollars worth of Chinese business in one of the organisation's largest markets to ensure Peng's health.
On Friday, Novak Djokovic said he "absolutely" supports the WTA threat and its president.
"The whole tennis community needs to back him up and make sure he's safe and healthy," said Djokovic, the 20-time Grand Slam champion.
"It would be a little weird if you were holding tournaments on Chinese soil without resolving this situation," he added.
Serena Williams and Naomi Osaka have also expressed concern about one of China's greatest players ever.
Peng represented China at the Beijing, London and Rio de Janeiro Olympics and won a gold medal for China at the 2010 Asian Games.
He is a former Wimbledon and French Open doubles champion.