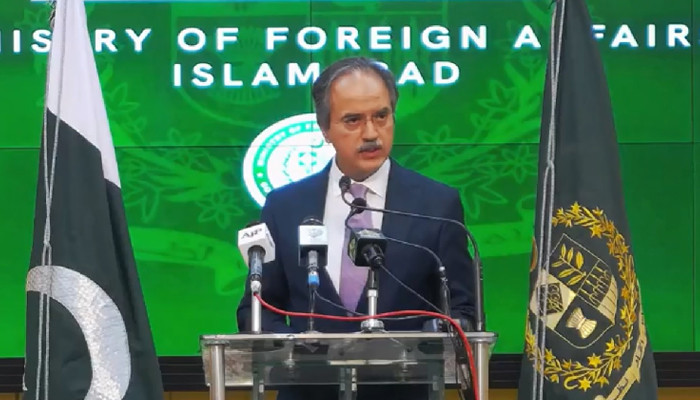 Foreign Office spokesman Asim Iftikhar Ahmed said on Saturday that Pakistan had rejected reports in the Indian media that Indian port authorities had seized "potential radiation" from containers of a cargo ship at the port of Karachi. Content "caught.
Indian media had falsely claimed that so-called "radioactive material" had been seized on containers loaded on a merchant ship bound for Shanghai at the port of Mondra.
The spokesman clarified in a statement that the containers under discussion were empty. They were previously used to transport fuel from China to Karachi for K-2 and K-3 nuclear power plants and are now being returned to China.
The spokesman said that both the power plants and the fuel used in these plants are under the protection of IAEA.
"The containers were 'empty' and the cargo in the shipping documents was properly declared ineffective," he stressed.
The spokesman noted that the Indian media's reporting on the issue was "really wrong, baseless, ridiculous and a routine ploy of the Indian media to defame Pakistan and mislead the international community".
Ahmed added: "Fake reporting by the Indian media indicates a malicious intent to divert the practice of discrediting the IAEA-protected nuclear power program."