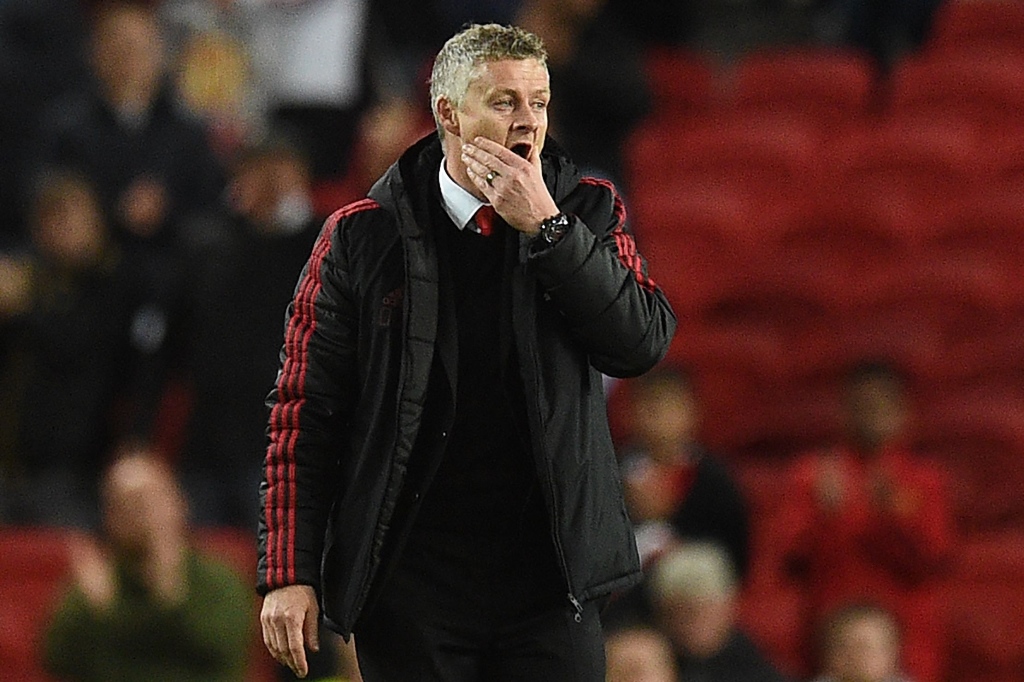 Manchester:

Manchester United ended Ole Gunnar Solskier's three-year stint as manager at Old Trafford on Sunday after a seven-game win in the Premier League.
The 4-1 embarrassment at the hands of struggling Watford on Saturday was the last straw for the United board, who have been caught by Solskir in recent weeks despite humiliating home defeats at Liverpool and Manchester City.
The club said in a statement: "Manchester United have announced that Ole Gunnar Solskir has resigned as manager."
"Ole will always be a legend at Manchester United and it is a pity we have come to this difficult decision. To rebuild. The foundation of long-term success. "
Norway has already virtually dropped out of the Premier League title race with United, 12 points behind seventh-placed Chelsea, and out of the League Cup.
Former midfielder Michael Kirk, who was part of Solskir's coaching team, will take charge of a crucial Champions League clash away from Valerie on Tuesday.
Another defeat in Spain would require the Red Devils to have both results in the final round of matches in Group F to avoid being knocked out in the group stage for the second consecutive season.
United have said they would like to see a temporary manager appointed by the end of the season, rather than a permanent one in the coming weeks.
Solskir's five-match losing streak in the last seven league games is in stark contrast to the expectation that plagued the club in August when Cristiano Ronaldo made a surprise return to Old Trafford in the final days of the transfer window.
United also spent more than £ 100 million on Jadon Sancho and Rafael Varane as they sought to secure second place in the league against Manchester City last season.
However, despite Ronaldo's nine-goal comeback in 14 games, Soleskir failed to put together a star-studded squad.
"We don't know what to do with the ball, we don't know how to defend properly and we're recognizing a lot of goals," said United goalkeeper David de Gea. David de Gea, whose double penalty was saved by Watford's Ismaila Sar. nothing
"It's not acceptable for the level of the club and the players we have. It's another nightmare."
Solskir had previously ridden a roller coaster in the storms but ultimately without a trophy for three years.
However, even in the 1999 Champions League final, Alex Ferguson's credentials as a club legend scoring the winning goal to win a historic double for the team were running out as the Norwegians were backed by travel on Vicarage Road. Encouraged.
Real Madrid are the bookmakers' favorites to replace Soldier with Ronaldo and Varanasi, who have won three Champions League titles with Zinedine Zidane, Leicester manager Brendan Rodgers and Ajax boss Eric Tan Hague.
But the decision to wait until the summer for a permanent appointment could open up a wide pool of potential candidates, including Paris Saint-Germain boss Mauricio Pochettino, who has previously been attached to the job.