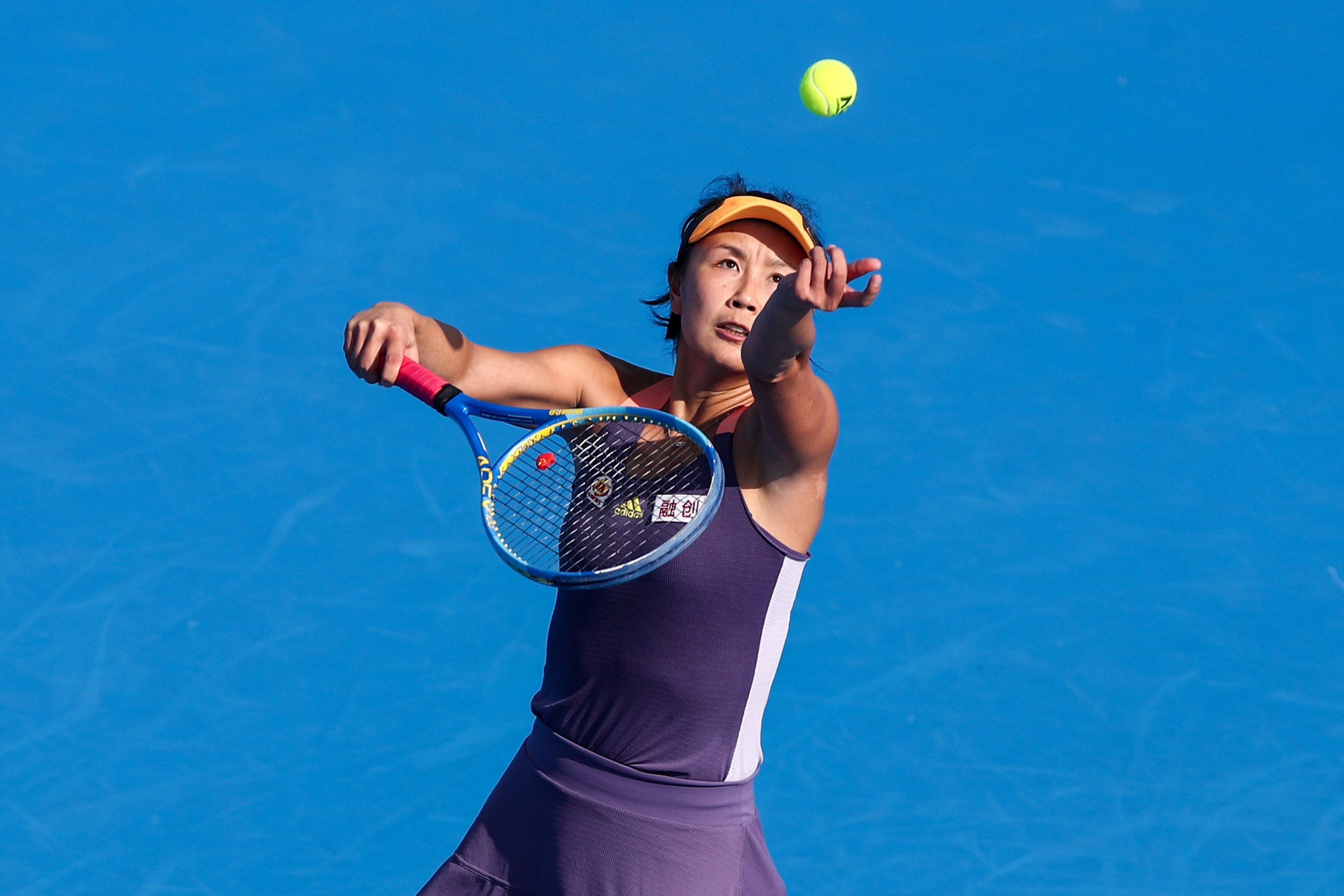 Lausanne:

International Olympic Committee (IOC) chief Thomas Bach has come under fire for speaking out against Chinese tennis star Peng Shuai for failing to guarantee his release, leading to accusations that he was hosting the next Olympic Games. Were working for the protection of
Wimbledon and French Open doubles champion Peng has been out of public view for more than two weeks after allegations of sexual harassment against former vice-prime minister Zhang Gaoli.
His disappearance has caused widespread international concern, with statements from both the United Nations and the White House.
On Sunday, three months before hosting the Winter Olympics in Beijing, the IOC said Bach had made a video call with Peng.
The IOC said in a statement that Peng, 35, "thanked the IOC for its health concerns" and assured Bach that he was "safe and healthy."
The IOC released a photo of the call, which showed Peng smiling, but his statement did not appeal to Chinese authorities.
Carol Gomez of the French-based Institute for International and Strategic said: "The emptiness of the statement creates a problem. Is exploding. " Relationships (IRIS).
Peng's call with Bach did not allay the WTA Tennis Federation's concerns, and human rights groups accused him of being an "employee" with Chinese authorities.
"It's just another level of concern. The IOC is now playing an active role in the Chinese government's enforced disappearances, repression and propaganda machinery," tweeted Yakyu Wang, a China expert at Human Rights Watch.
Alcan Akad, a Chinese researcher at Amnesty International, said the IOC was "entering dangerous waters".
"They must be very careful not to take part in any whitewash of possible human rights violations.
"The call between the IOC and Peng Shui is hardly convincing that Peng enjoys complete and genuine freedom of expression, freedom, security and movement," he said.
This is not the first time the IOC has tried to strike a delicate balance.
His uncompromising diplomacy on Peng's case is in line with the way he has worked in recent times when athletes and women have been put at risk.
Last year, he contacted the Belarussian Olympic Committee several times after the controversial re-election of President Alexander Lukashenko.
Finally, the IOC imposed sanctions on body officials who were said to be abusing pro-democracy players.
After the Taliban returned to power, the IOC joined Afghanistan, expelling 300 members of the "Olympic community". Last week, he began talks in Doha about 700 more people in Afghanistan, mostly women and children, whom he said were "at risk."
But Peng's case is different. "The IOC has no control over what happens to the police and has no way of getting them out of China," said Jane Loop Chaplett, an Olympic movement expert at the University of Lausanne.
Criticism of Bach's intervention is therefore less because of the results it has achieved – no other international body has been able to contact him – and moreover, Peng has spoken out against one of China's most powerful politicians. Lack of a clear position on the allegations.
Marta Hertado, a spokeswoman for the UN Office for the Coordination of Humanitarian Affairs, said she was not "in a position" to comment on Bach's call with Peng.
"What we reiterate is that it is the responsibility of the Chinese authorities to ensure a transparent investigation into the serious allegations of sexual harassment leveled by Peng Shuai," he said.
Simon Chadwick, global sports professor at the EM Lyon Business School, said the IOC "cannot be seen as opposing the Chinese" when it has to "successfully present an event in February 2022" with thousands arriving. Will be needed. For foreign visitors, including members of the media, to China.
"The IOC is probably caught between two ideologies," Chadwick said.
At a time when Western criticism of its human rights perspective has provoked China and its allies, the neutrality the IOC claims is intolerable, he argued.
"I'm not sure that in that case, one of the institutions would be strong enough, diplomatically," Chadwick said.