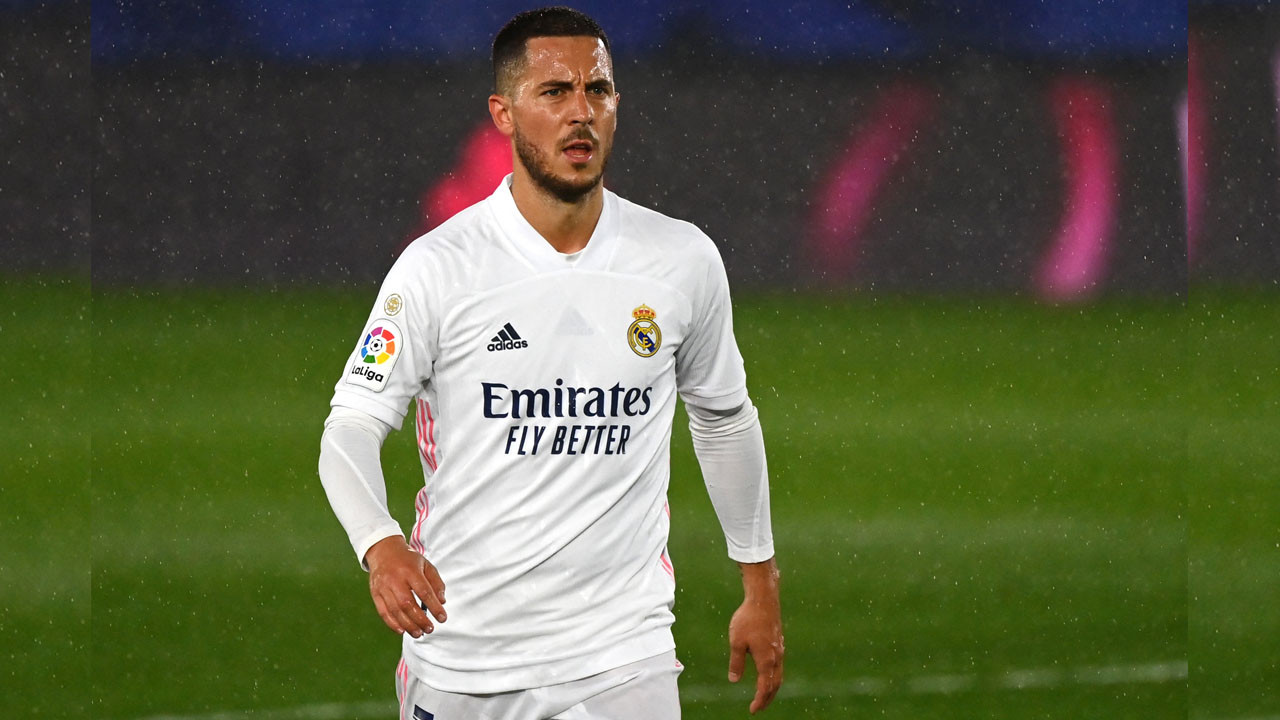 Madrid:

Thibaut Courtois said on Tuesday that Eden Hazard still wanted to succeed at Real Madrid and could not be described as a failure.
Hazard has not played since Madrid suffered a shock defeat at the hands of the sheriff at his home in September, an opponent he plays in the Champions League again.
Madrid coach Carlo Ancelotti praised Hazard's professionalism but admitted last month that he currently "prefers other players".
Belgium are set to leave the club either in January or next summer, having a nightmare two years after joining Real Madrid from Chelsea for 100 million euros.
"I have known Eden for many years and his dream has always been to play for Real Madrid so he is sad that this is not going to be the way he wants it to be," said Cortez. Said at the conference.
"I don't see him as a person who keeps his head down, I see him training as much as he can because he wants to succeed.
"He will play when the boss hits him, but I'm sure his day will come, because we can't forget Eden's talent. These days, we forget the talent of the players very quickly. Talent doesn't go away
"We can't forget him or kill him or think he's just a player, because he's not."
Ancelotti seems to have found a favorite line-up, with Madrid playing in Group D after four consecutive victories. But he has left something, like a hazard, in the cold.
Asked if it's hard to keep all the players happy, Ancelotti said: "It's not complicated, the coach's job is always complicated, but if you have to race, do it with the Ferrari from the Fiat 500. is better. "
Isco sparked controversy during last weekend's win over Grenada when he appeared to be refusing to keep warm-up as an alternative.