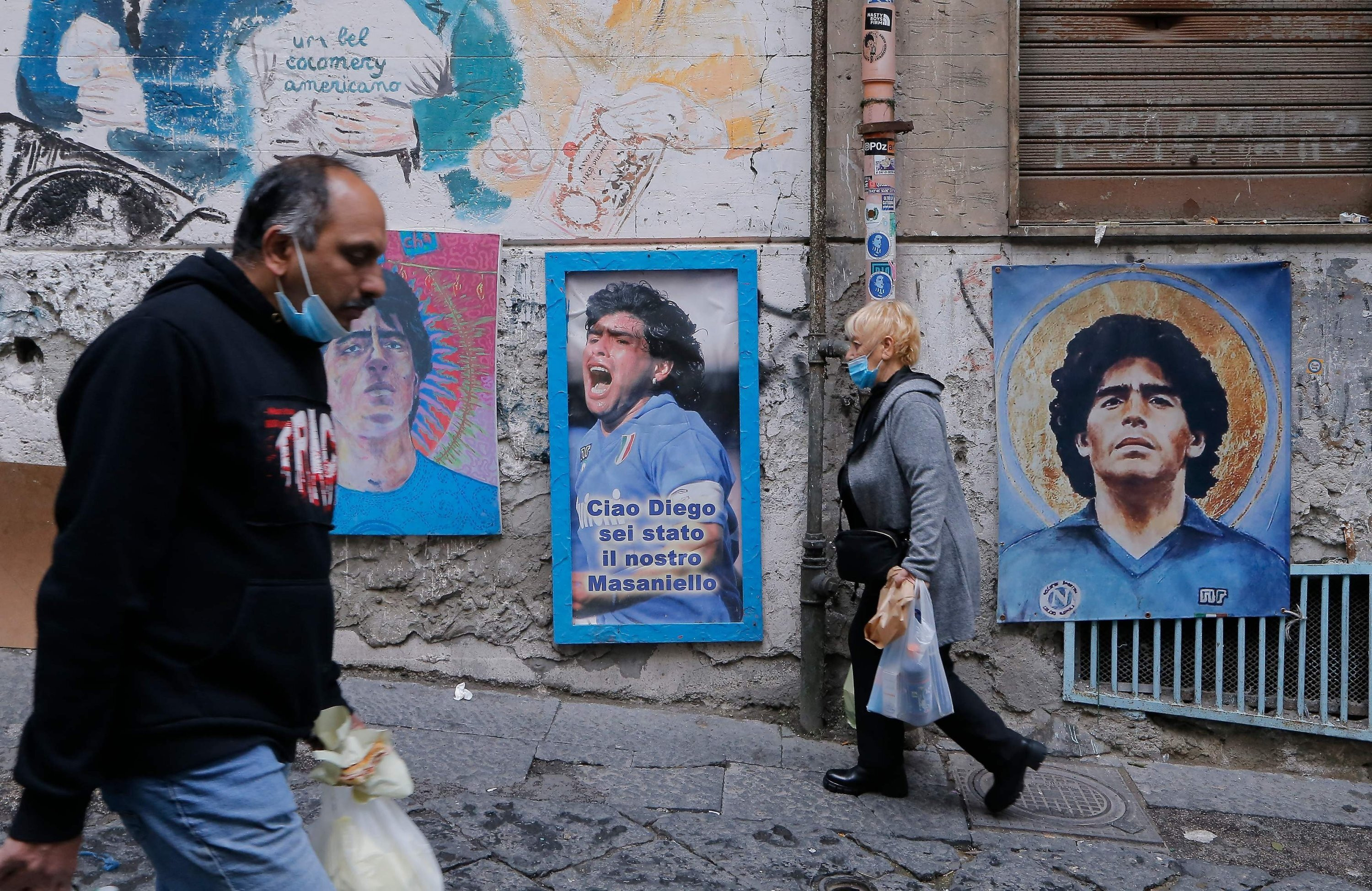 Naples:

It's been almost 30 years since Diego Maradona lost the magic of his great game in Napoli, but a year after his death at the age of 60, the great Argentine player is still in the Neapolitan world as always.
His name is emblazoned on his shirt, on the walls of the southern Italian city, and in the hearts of the people, many of whom have never seen him play.
And on Thursday, on the first anniversary of his death, a bronze statue bearing his name – Stadio Diego Armando Maradona – will be unveiled in front of the stadium – so that "Eternal" with "Pibe de Oro" The connection could be celebrated. Golden boy.
Diego is everywhere from the main station to the official Napoli store, where his face stares out of the window at the stylized fingerprints on the jersey.
The shirt worn by Napoli players in November is probably one of the last to be found in the city. Manufactured in limited quantities and sold for charity, these Collector's Edition jerseys have long been sold on the club's website.
For those traveling to Naples in Maradona's memory, the first stop is often the famous Mario Florida fresco, which was painted in 1990 and restored in 2016.
It is a grueling walk from the ferry terminal and the wanderer will surely pass the posters of the movie "The Hand of God" along with other pictures painted on the walls, which was a tribute to Paulo Sorrentino to Naples in the 1980s. Offers devotion. In Italian cinemas on Wednesday.
But a walk in the Spanish quarter is worth it.
"It had to come," says 17-year-old Icha, who came to meditate in front of a famous wall in the face of heavy rain, in which Maradona, a wrinkled hair in Napoli's powder blue shirt, hit the target. Shown running fast.
It is found in a polite environment, behind the road, often with a pair of cars parked in front.
But the courtyard is dedicated to the worship of "God" Maradona, and is adorned with images, flags, jerseys and other relics left by football loyalists.
Ayesha traveled with her family across Italy, about 260 kilometers from Bari on the east coast, to see how the city remembers her.
"You can see it's not just Napoli's shirts, but most of the teams he's played with, and he has pictures of himself as a player and a man," he told AFP.
"It's interesting how ordinary people, not just supporters, are attached to it."
Ficondo Perez, a 26-year-old Argentine living in Europe, also came to Naples to "greet" Maradona a year after his death.