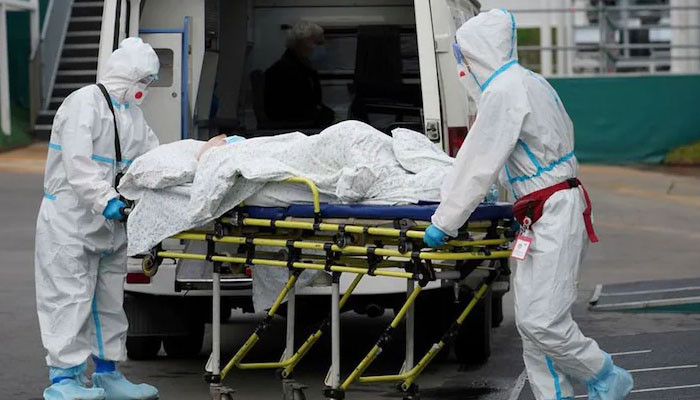 Paris: Here are the latest developments in the Corona virus crisis:
– EU alarm –
The European Union's health agency has called on member states to introduce "immediate" measures in December and January to reduce the potential "excessive burden" from Cowed 19.
– EU Booster Call –
The head of the bloc, Arsula van der Leyen, says all adults in the European Union should have access to those who promote the vaccine.
– Vaccine Concerns –
The World Health Organization (WHO) says Covid's vaccine reduces the prevalence of dominant delta-type transmission by about 40%, and warns that people are suffering from a false sense of security.
– New Dutch sanctions? –
Health Minister Hugo de Jong says the Netherlands may announce tough CoVID-19 sanctions this week, just days after the four-night riots against the current partial lockdown.
– Slovakia Lockdown –
The government says Slovakia will go into a partial lockdown from Thursday, with restaurants and non-essential shops closed while schools remain open.
– Putin's request –
Russian President Vladimir Putin has made another appeal to suspected Russians to vaccinate themselves against CoVID-19, but they are opposed to mandatory vaccinations.
– German Career Bonus –
Incoming Chancellor Olaf Schulz says the incoming German government will invest one billion euros in bonuses for healthcare workers at the forefront of epidemics.
– Cyprus drops –
Cypriot Health Minister Michalis Hadjipantelas says that after December 15, anyone who has not been vaccinated against CVD will be banned from sporting events, restaurants, cinemas and nightclubs.
– Byron stars positive –
Bayern Munich say star midfielder Joshua Kimich and backup striker Eric Chopu Moting – both of whom have not been vaccinated – have had a positive experience for Covid 19.
– More than 5.1 million killed –
Corona virus has killed at least 5,165,289 people since the outbreak in China in December 2019, according to official data compiled by AFP at 1100 GMT on Wednesday.
The United States has the highest death toll at 773,857, followed by Brazil at 613,066, India at 466,584, Mexico at 292,850 and Russia at 267,819.
Russia had the highest number of deaths at 1,240, followed by the United States with 1,183 and Ukraine with 595.
Considering the additional deaths associated with CoVID-19, the WHO estimates that the overall death toll could be two to three times higher.