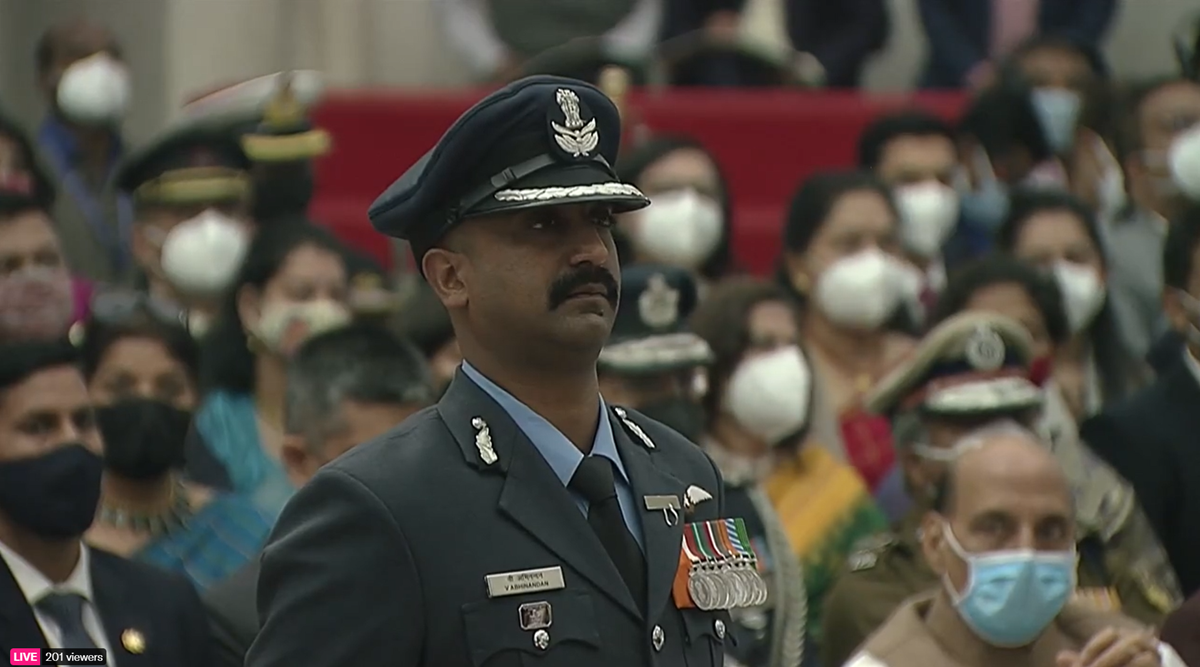 It aims to flood the history of media revision and thus divert from India's recent failures.
Indian President Ram Nath Kavand conferred the Veer Chakra Military Award on Group Captain Abhinandan Worthman for allegedly shooting down a Pakistani F-16 during an air battle in late February 2019, as a result of which he shot himself to death. Done, taken captive, sipped "wonderful" Pakistani. Tea, then later released as a goodwill gesture. New Delhi had claimed at the time that it had shot down a Pakistani jet before it could happen, but this was denied by all objective international observers, including Islamabad and India's new US ally. In other words, India awarded its third highest military honor to someone based on mere verbal conspiracy theory.
It is certainly strange that the South Asian state waited more than two and a half years to do so. One would have thought that if the government's official statement had any factual basis, it would have done so soon after its return to India. This raises the question of why Abhinandan is being awarded this special position, the answer to which the present analysis offers. For starters, given the fact that it backed up the claim that it shot down the Pakistani F-16 and that the statement was not actually refuted, from the then influential Foreign Policy magazine Speaking of which, India had potentially widespread fears. Ridicule if he is rewarded immediately.
Its decision-makers may have thought that it would be better to do so in later history after the clashes with the global consciousness ended and a "politically simple" reason for reviving their conspiracy ideology emerged. It would have been a wise calculation to see how harmful it would have been for India to make such a big joke on the world stage if it had done so after Abhinandan's return home. With this understanding in mind, it is time to turn to why this particular point was chosen as the most "politically easy" moment in the past or in the future. after a while.
The ruling Hindu nationalist BJP is currently losing nationally and internationally. At home, the COVID-19 epidemic and both the government's poorly implemented reforms have resulted in not only its economy struggling in earnest, but also Prime Minister Modi against them for more than a year. After the protests, their controversial forms withdrew from the law. It was described as extremely embarrassing for the BJP. Internationally, India is embroiled in a bitter regional dispute with China. The People's Republic recently released embarrassing footage of Indian troops it had obtained during clashes on the Galvan River in the summer of 2020 in order to refute fake news reports from New Delhi about the incident.
Furthermore, India lost all its influence in Afghanistan after the Taliban returned to power and completely emptied the country. Afghanistan acted as a so-called "strategic depth" against Pakistan as Indian decision makers envisioned it, along with the dramatic geopolitical shock followed by the recent humiliation of its military by China when its own officials When he provoked her with his fake news, he created great unrest for his country. Regional prestige.
Therefore, it should have been expected that India would try to divert the attention of its people from these domestic and international setbacks aimed at uniting the nation behind its leadership. The easiest way to do this was to revive his verbal conspiracy theories about killing the Pakistani F-16 two and a half years ago. This should have sparked an orgy of nationalist sentiment which could have at least temporarily relieved the growing pressure on the BJP at the grassroots level. The aim is to fill the media with historical interpretations of the revision, to stir up another prepared conflict with Pakistan, and thus to divert India's recent failures.
It is unknown at this time what he will do after leaving the post. All that remains is for this notorious conspiracy theory to linger in the minds of the people no matter how hard the BJP tries to milk this false statement for its full political significance. At most, it will be talked about for a week or two and then immediately forgotten until the anniversary of the air raids in February when it is likely to be presented on an annual basis so that To reduce the fact that India suffered an unannounced defeat. If that happens then the BJP will have to do another stunt soon if this latest stunt does not succeed in distracting the public for so long.