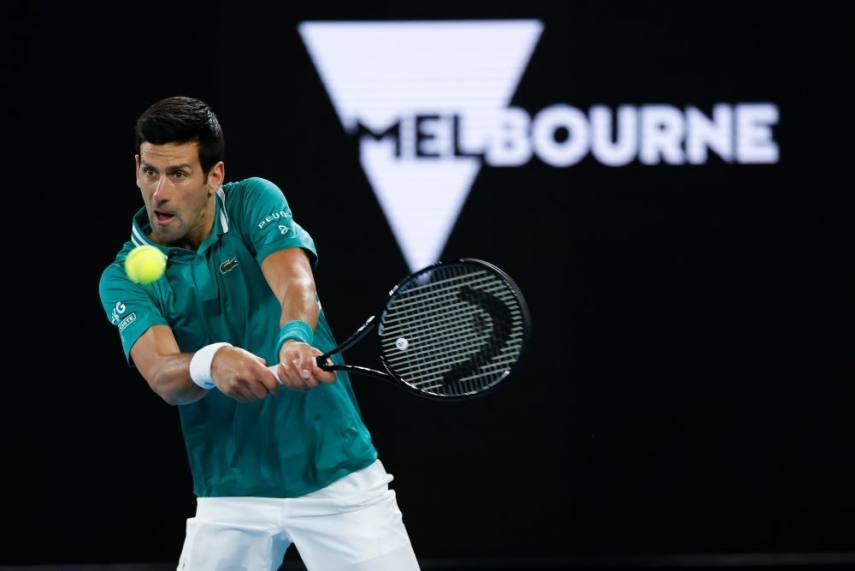 Chief Tille says Serb will be vaccinated if he chooses to play his first Grand Slam of 2022
Melbourne:

Nine-time Australian Open champion Novak Djokovic would not want to risk losing the record 21st Grand Slam title, tournament chief Craig Tiley predicted on Thursday, announcing a bumper series of lead-up events.
All players heading to Australia for the Major of the Year in January should be vaccinated against Covid, doubting whether Serbia will play world number one.
Djokovic, who is trying to win the record-breaking 21st Salem crown, declined to say whether he had been vaccinated.
"She has not shared her status with anyone," Tiley told SEN sports radio station. "He believes that what you say about your medical position is private and that people should have the right to choose."
But Tyle added: "Novak has won nine Australian Open titles and I'm sure he wants to reach 10.
"He's on 20 Grand Slam titles, just like the upcoming Rafa Nadal and Roger Federer, so one of them is about to overtake the other. I don't think Novak would want to leave that feat to anyone else. Of course, if he's playing here in January, he's been vaccinated. "
"We'll have to wait and see," Djokovic said over the weekend when asked if he would be in Melbourne Park to defend his title.
Currently, about 85% of the players have got the job and Tiley said that he expects it to reach 95% to 100% by January.
"We take a lot of credit for that because we have a condition on it (coming to Australia) for vaccination," he said.
His comments came as the season's opening schedule was released after repeated delays as organizers worked out what could be played where Australia slowly crossed state and international borders after a long coveted lockdown. Gives comfort
All Australian Open lead-up events took place in Melbourne Park this year under bio-secure conditions when athletes were forced to quarantine in hotels for 14 days.
Fully vaccinated players are expected to be able to enter Australia in 2022 without being quarantined or restricted to bubbles, returning to the Sydney and Adelaide calendars.
Brisbane, Perth and Hobart, which traditionally hold events, miss out on other years, as in Auckland, New Zealand.
"It is not uncommon for epidemics, closed borders and different rates of vaccination to pose a major challenge to us and to bring about change, especially in the summer," Tyle said.
"That's why we waited as long as possible to secure the best conditions for players and fans in as many places as possible."
The men's ATP Cup, a ruthless Russian team this year led by Daniel Medvedev and Andrei Rubello, and a year earlier won by Djokovic's Serbia, will begin on January 1 in Sydney.
Next week will be the Sydney Tennis Classic, a men's and women's joint ATP-WTA event.
Top-level tennis returns to Adelaide on January 2, with 15 days of men's and women's combined competition.
There will also be action with three tournaments – two WTAs and one ATP – from January 3 to 9 before the Australian Open in Melbourne starting January 17.