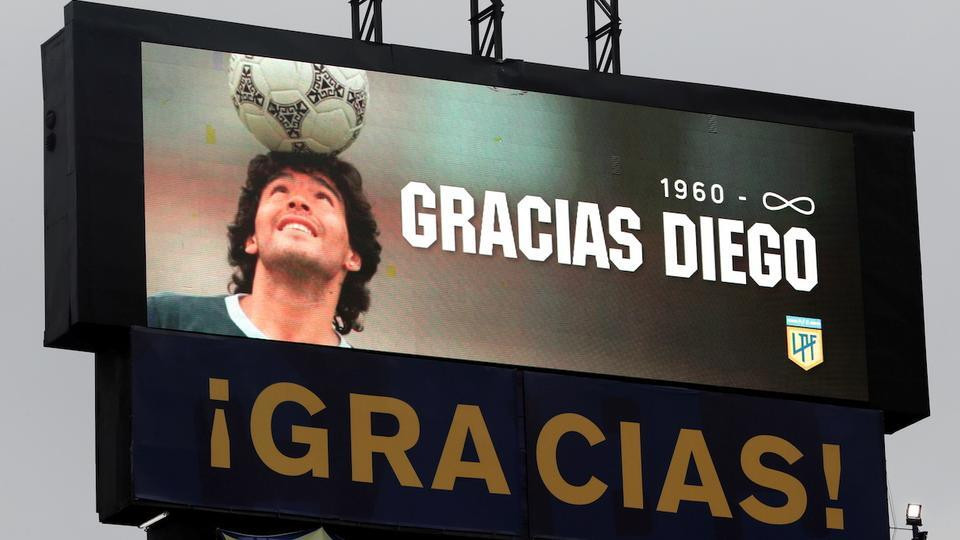 Buenos Aires:

The world on Thursday marked the one-year anniversary of the death of Diego Maradona, whom some people like the best player of all time and despite his human flaws in his native Argentina, or perhaps because of it.
There was a minute of silence during the Argentine club's matches and the player lined up in a "10" formation on the pitch to honor Maradona's famous jersey number, while a special gathering was held – including in the Buenos Aires slums. Where Maradona grew up, he died to celebrate the day.
In Naples, where he spent part of his career, two statues of the striker were unveiled.
The Argentine Football League paid tribute to the anniversary, saying "we will miss you forever," with a video of the man's life, goals and many trophies, dubbed "Piebi de Oro". Was given (Golden Kid).
Maradona died of a heart attack last November at the age of 60, weeks after undergoing brain surgery for a blood clot.
The former Boca Juniors, Barcelona and Napoli star had battled cocaine and alcohol addiction for years, and when he died he suffered from liver, kidney and heart disease.
His death shocked fans around the world, and during three days of national mourning, tens of thousands of people lined up near his coffin wrapped in the Argentine flag at the presidential palace in Buenos Aires.
He may die, but Maradona is everywhere in Argentina.
From wall frescoes everywhere that present him as a deity to a television series about his life and even the religion that bears his name.
His two goals in the quarter-finals of the 1986 World Cup, which saw Argentina's victory over England just four years after the Falklands War, immediately made Maradona a hero.
His story from rags to riches, great sporting achievements, complex life and dramatic death made his place in the Argentine psyche.
In the cities, Maradona's name is remembered in countless graffiti: "Diego lives", "10 Eternal" and "D10S" – the word for God with the Spanish word "Dios" and Maradona's famous jersey number.
On the walls in Buenos Aires he is depicted with angel wings, as a patron saint who is full of halo and capital, or back here on earth, kissing the World Cup.
Maradona is perhaps best remembered for his "Hand of God" goal – which he illegally got out of hand in which he accused of supernatural interference – as in the same match against England. His second goal, later known as the "Round". Of the century "
According to Latin American columnist Eduardo Giuliano, these extremes – "a good purpose and a sinful purpose" which also reflects Maradona's contradictory life of good and evil – help draw people's attention to it. Is.