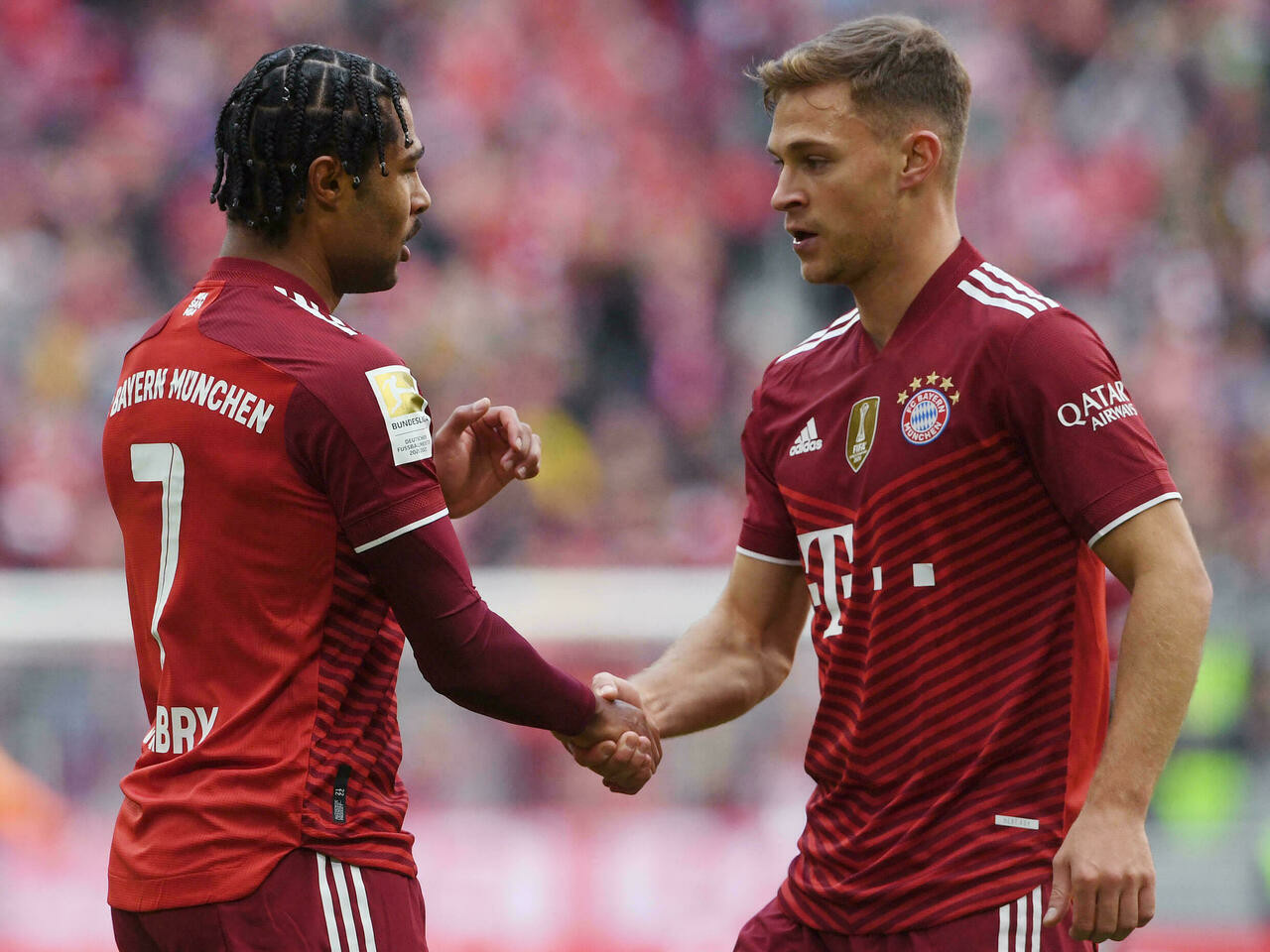 Five players are in quarantine ahead of Bayern Munich's home match against Armenia Belfield
Berlin:

Bundesliga leaders Bayern Munich will have to reshuffle their starting line-up – with five players in quarantine – before hosting arch-rivals Belfield in Dortmund on Saturday ahead of their top-of-the-table clash.
Belfield drew 3-3 when the clubs met in Munich last February and scored four points from their last two league games.
Despite ignoring a number of stars, Bayern head coach Julian Nagelsman still has a lot of talent against second-ranked Belfield.
"We're focusing on the players who are there – four World Cup winners and nine Champions League winners," said Bellfield coach Frank Kramer.
Bayern are missing midfielder Joshua Kimich and backup striker Eric Maxim Choupo, who are also missing out on second-placed Dortmund next weekend as both have tested positive for the Cowboys 19. ۔
Midfielders Michael Cousins, Serge Gabri and Jamal Musayala are also quarantined at home as contact matters, but defenders Nicholas Sowell and Joseph Stanisk returned to training after testing positive earlier on Wednesday.
A shock defeat in Augsburg reduced Byron's lead at the table to just one point ahead of Dortmund.
The record number of corona virus cases in Germany this week means tightening hygiene rules at the Bundesliga stadium.
Byron's Allianz Arena will be at 25% capacity on Saturday – up to 18,745.
Capacity will be reduced at all grounds except RB Leipzig, who will have to play behind closed doors against Leverkusen on Sunday due to restrictions in Saxony.
Wolfsburg are expected to have a crowd of 13,000, which will host Dortmund's team that is licking their wounds after being knocked out of mid-week of the Champions League.
The 3-1 defeat at Sporting Lisbon was Dortmund's third consecutive European defeat, which blocked their way to the knockout stage and included them in the Europa League.
Failure to reach the last 16 of the Champions League will cost Dortmund around 9.5 million euros ($ 11 million).
"It's not only a financial blow, it's a trauma from a sports perspective and image," said Michael Zorak, director of sports.
Dortmund still have star forward Earling Braut Holland sidelined with a hip injury, but hopefully 17-year-old Yousefa Mokoko can return with a knock after missing nine of his last ten games.
Belgium winger Thorgen Hazard has been ruled out of the World Cup after testing positive last Monday.
Refreshed by a 5-0 win over Bridge in the Champions League, RB Leipzig could make it into the top six with a home win against fourth-placed Leverkusen on Sunday.
Leipzig are missing 23-year-old Spanish playmaker Danny Olmo, who tore his thigh muscles last weekend, the latest blow to the Spanish midfielder who has been linked with a move to Euro this summer. Has been hit by knocks since playing in both the 2020 final and the Tokyo Olympics.
Lispig's random form this season has not affected the 24-year-old, whose 13 goals and 11 assists mean he will soon be knocking on the door of selection for France.
Normally a winger, Nikonko, 24, would shine with two goals and help kill Brugge after the attacking midfield.
Hopefully, he will again see Emile Forsberg and Andre Silva attacking three men who also scored in Belgium.