Pakistan has responded to Indian aggression in a befitting manner when it struck down two Indian Air Force fighter jets violating the country's airspace on Wednesday.

Video of Indian fighter jets shot down by Pakistan

In this regard, a statement by DG ISPR Major General Asif Ghafoor said: "In response to PAF strikes this morning as released by MoFA, IAF crossed LOC. PAF shot down two Indian aircrafts inside Pakistani airspace. One of the aircraft fell inside AJ&K while other fell inside IOK. One Indian pilot arrested by troops on ground while two in the area."

Commending the armed forces, particularly the Pakistan Air Force, and their undying valour, Twitter users have come forth expressing appraisal toward Pakistan's appropriate retaliation of Indian airstrikes in Bala Kote conducted a day earlier.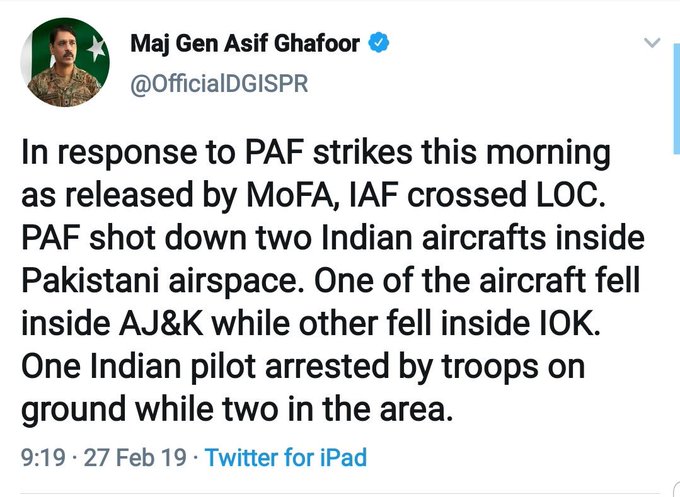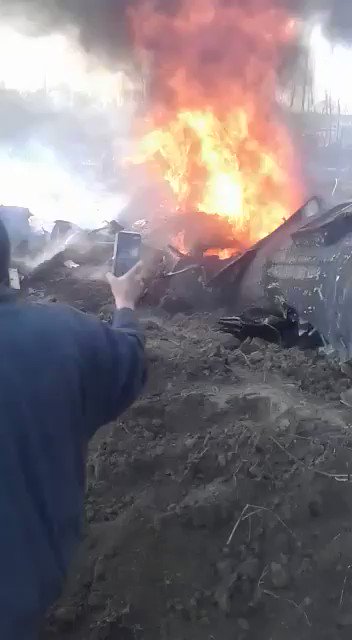 On Wednesday, Indian media reported that two pilots were killed when a Mig 21 plane crashed in Occupied Kashmir's Budgam District.
Pakistan's military spokesperson added that one Indian pilot was arrested by the Pakistani troops on ground while two in the area.
The surprise move came a day after Indian jets intruded into Pakistani airspace and claimed to have attacked a militant camp.